STOP EVERYTHING. YOU might be sitting there thinking your commute this morning wasn't that bad. But it wasn't quite 'good', was it?
A lucky few passengers of the 16 bus in Dublin this morning got more amazement than they could ever imagine when they stepped onto the double decker this morning. In fact, some say they lived the dream.
Arnotts and 98fm recruited Linda Martin and Hometown to bring a bit of festive cheer on board their special Christmas Bus.
Our nerves
That sounds AWFUL, you say? You're wrong.
They got a free ride, brekkie, AND a pressie. Lucky divils.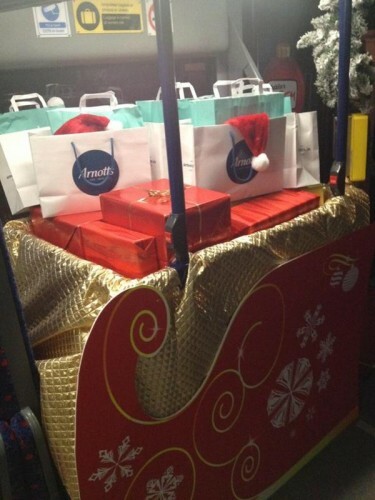 98fm 98fm
Santa himself was there!
You missed out, guys.