WITH SEASON THREE dropping on Netflix on Friday, many of us spent our evenings binge-watching our five favourite fabulous men on the new season of Queer Eye.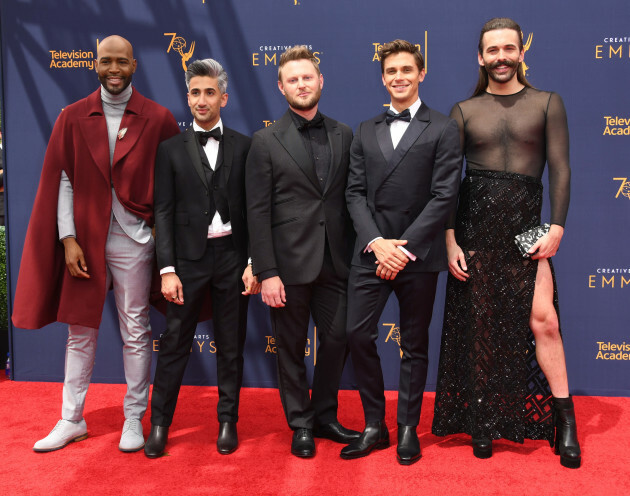 Birdie Thompson Birdie Thompson
With a whole new lineup of people getting transformed, and my attention being firmly glued to the latest drop on Netflix, I'm now left in a state of mourning of another season of one of my favourite shows.
After that dose of reality, I'm not in the mood to watch any scripted dramas or rom coms.
We know the energy and focus that sometimes is needed to watch an episode of a series you've been following, or just the commitment needed to sit down for two hours to finish a film, neither of which I'm willing to give this weekend. 
No, this weekend, I want to float in and out of episodes, have it on in the background while I clean, cook or get some work done. but mostly, I just want to watch something easy.
From trashy to tear-jerking, there's something for everyone but here are just eight options for you to enjoy.
1. Stay Here
Netflix / YouTube
If you've been crying out for a bit of Room To Improve in your life then Stay Here might be for you.
Look, there's no Dermot Bannon and no major demolition or construction, but what there is is some seriously class guest home transformations. 
The hosts will grate a little in the first episode, but give it time – the homes are worth it.
2. Cheapest Weddings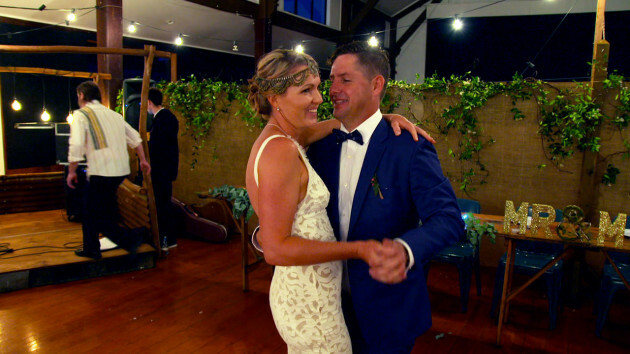 Netflix Netflix
Again, this isn't Say Yes To The Dress territory or going to show off any glamorous weddings, but what it will give you is some quality entertainment.
Couples with little to no budget work tirelessly to make their dream wedding a reality – some of them are successful, leaving you desperate to recreate the magic, and others fail miserably, leaving you in stitches at the hack of their DIYs. 
3. RuPaul's Drag Race
VH1 / YouTube
Season 11 of the show has just returned to Netflix so it's the perfect time to start watching.
There are 14 new queens in the running for this year's top spot and a memorable face from season 10. Whether you've watched it before or not, there's nothing stopping you from starting with the latest season.
But be warned; once you start, you won't be able to stop. 
4. Dating Around
Netflix / YouTube
I can't help but compare these shows to others I've already binged, so in that spirit, this is the American attempt at First Dates. 
I will say up front, it is not as good – not by a long mile. But, if you're after some awkward blind dates, then this will quench the thirst somewhat. 
The show follows six different singletons going on five different first dates before picking one to go on a second with. It's cringy, feels staged, and definitely lacks the laughs First Dates gives us, but it's easy watching.  
5. Nailed It!
Netflix / YouTube
Natural Bake Off link here so I'll just brush passed it.
You know all the viral baked goods we see on Instagram or Pinterest that look so amazing but you just know you could never recreate them?
Well, this show brings self-proclaimed bakers together to try and master these viral creations.
Hilarity ensues.
6. Chef's Table 
Netflix / YouTube
I will start by saying, make sure you've eaten before watching this. Or at least have a lap full of snacks to munch on while you're watching.
This show is Emmy-nominated so you know it's not fecking around. It brings culinary stars from all over the world together to create some truly drool-inducing dishes. 
It wouldn't be fair to compare this to any one show – it's just too good.
7. Tidying Up with Marie Kondo
Netflix / YouTube
I can't tell you what it is, but Marie Kondo is one of the most captivating women I've ever seen on the telly.
This show is hypnotic and makes it near-impossible to not want to sort your shit out.
Following on from her number one bestselling book, Marie Kondo helps a series of people transform their homes through decluttering.
Glorious.
8. Coach Snoop
Netflix / YouTube
Bit of a rogue choice but Coach Snoop is the perfect mix of reality TV bizarre-ness and heart string-pulling stories of an American football team.
In the show, Snoop Dogg helps a group of at-risk kids funnel their energy into a youth football league and it's all the emotional sports entertainment you could want.
DailyEdge is on Instagram!