REMEMBER AUDRINA PATRIDGE?
Who are we kidding, of course you do. In fact, you still regularly zone out to think about her relationship with Justin Bobby.
Well Audrina Patridge has some news — she's pregnant! And how did Audrina Patridge choose to relay this news? Through a sponsored tweet, of course.
Yes, that is Audrina Patridge smiling and holding a ClearBlue pregnancy test while announcing the happiest news of her life.
"I finally figured out what to get Corey for Christmas!" she wrote, before including the hashtags "#babyontheway", "#clearblueconfirmed" and, most chillingly, "#ad".
#ad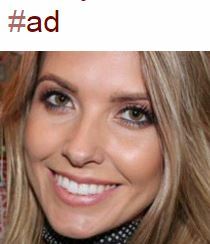 Audrina Patridge / Twitter Audrina Patridge / Twitter / Twitter
Oh, Audrina.
Twitter is a little uneasy about the whole thing.
Spencer Pratt, her former co-star on The Hills, didn't know what the hell was going on and decided to awkwardly congratulate her on landing a sponsored tweet.
If it is just #ad for pregnancy test congrats also!!
Very smooth.
Over on her website, meanwhile, Patridge has written a blog post about her good news and thanked fans for their "support, love and congratulations".
It has been incredibly difficult keeping my mouth shut on this one because all I've wanted to do is shout it from the rooftops! But, now that my doctor has given me the OK, it is safe to announce that…. I'm PREGGERS!!!:)
I took the test and TA-DA! I couldn't even believe my eyes. I called Corey upstairs to make sure I wasn't just seeing things and, well, let's just say that he had a permanent smile glued to his face for the rest of the night!
Congratulations to the happy couple.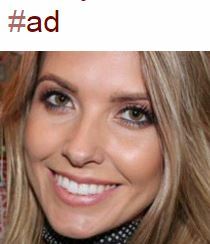 Audrina Patridge / Twitter Audrina Patridge / Twitter / Twitter