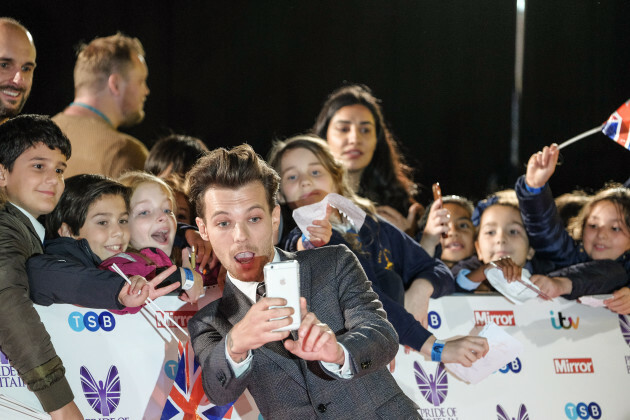 Zuma Press / PA Images Zuma Press / PA Images / PA Images
A COUPLE OF weeks back, Louis Tomlinson released his new single Miss You, including an accompanying music video last Friday.
As part of the promotional duties surrounding it, he signed up to do a phone interview with Australian radio station Hit Network on its breakfast show.
Before the pre-recorded interview aired, the three presenters talked for a couple of minutes about Louis, and some of their comments at the start of the segment have really upset One Direction fans:
LouisT91Updates / SoundCloud
You can listen to the full interview here.
Host Ash Williams was unclear who he was, and said:
Just so I can get clear too, because I'm a very visual guy… he's the guy with the smaller face with the short brown hair, yeah?
Co-host Ash London – who conducted the interview – said:
Kind of like ratty facial hair
And finally, Ed Kavalee, another co-host said:
He's not Harry Styles, basically. He's the least popular one of the lot.
Despite the fact that all three were involved in the conversation, it's been Ash London's relatively innocuous comment about the singer's facial hair that has seen her pick up the majority of the flak.
She posted a statement to Twitter on Monday in response to the thousands of abusive messages and tweets she was getting
The army of One Direction fans were targeting her.
Louis responded to her statement, saying that it's probably best that she remained on private – which has been construed by some as adding flames to the fire and encouraging more comments
The original statement didn't appear to quell the abuse though, as Ash followed it up again yesterday, saying that she's going off social media because the abuse and threats are too much – but she's not going private because she has nothing to hide
No matter what you thought of the original comments, the disproportionate response from some One Direction fans has been criticised roundly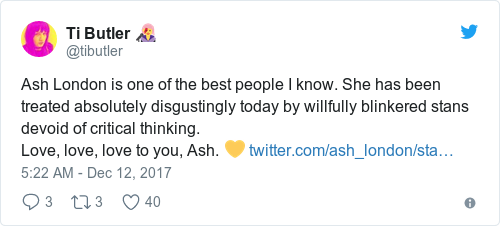 @tibutler @tibutler
It's been an absolute debacle from start to finish
DailyEdge is on Instagram!