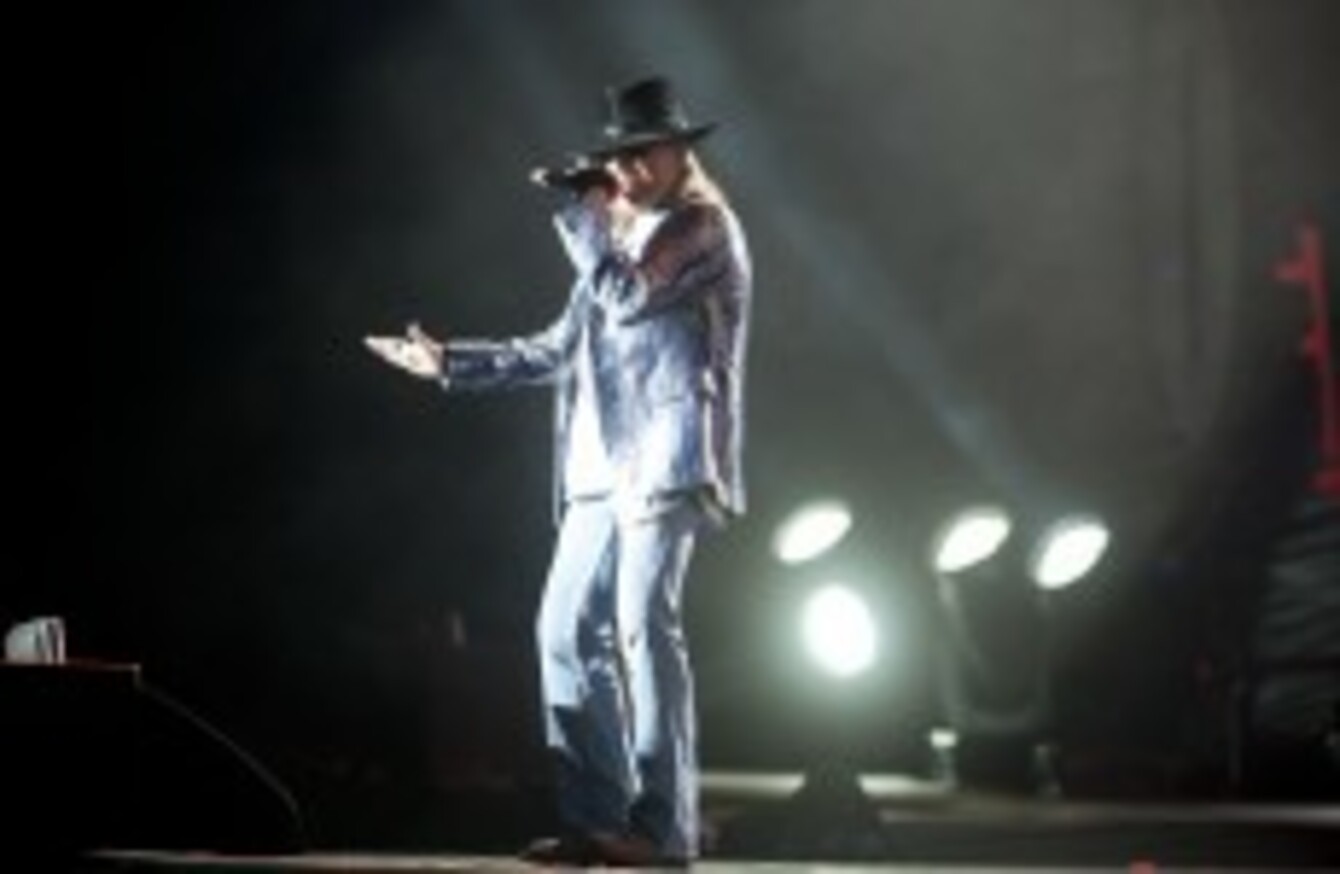 GUNS N' ROSES frontman Axl Rose caused mayhem at the festivals in Reading and Leeds last weekend, after he fired his entire stage crew and rehired them between performances.
The band play Dublin's O2 Arena tomorrow after last night's concert in Belfast drew a largely unfavourable response from critics.
Rose fired his stage crew after they woke him before Guns N' Roses were due to play at Reading (although he denies this), before realising there was no time to get any replacements and promptly rehiring them. On Sunday, there were no such problems as Rose overslept, causing the band to arrive on stage a half an hour late. Rose later tweeted:
"Our start times at the Reading and Leeds festivals factually had nothing to do with us as the previous bands (who were great by the way) came off stage when they did and we went on within' our contracted and documented changeover time period."
Earlier in their European tour, Rose caused controversy when a tweet posted on his account claimed that all upcoming Guns N'Roses concerts were cancelled. He later said that his account was hacked.