BREATHNACH'S BARGAINS IN Tallaght brought you a decent bag of crap last year. A standard bag of crap.
Now they're back, with bigger and better quality bags of crap. They've even crudely photoshopped their faces on Batman and Robin to illustrate.
It's marketing 101 in the Tallaght News this week.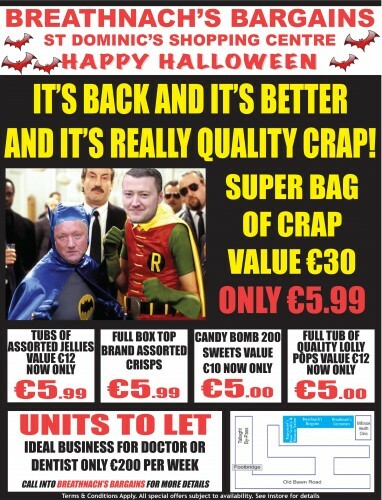 We mean, you're technically robbing them at those prices. So much crap. So much.
Watch out for Anto (Batman), so.