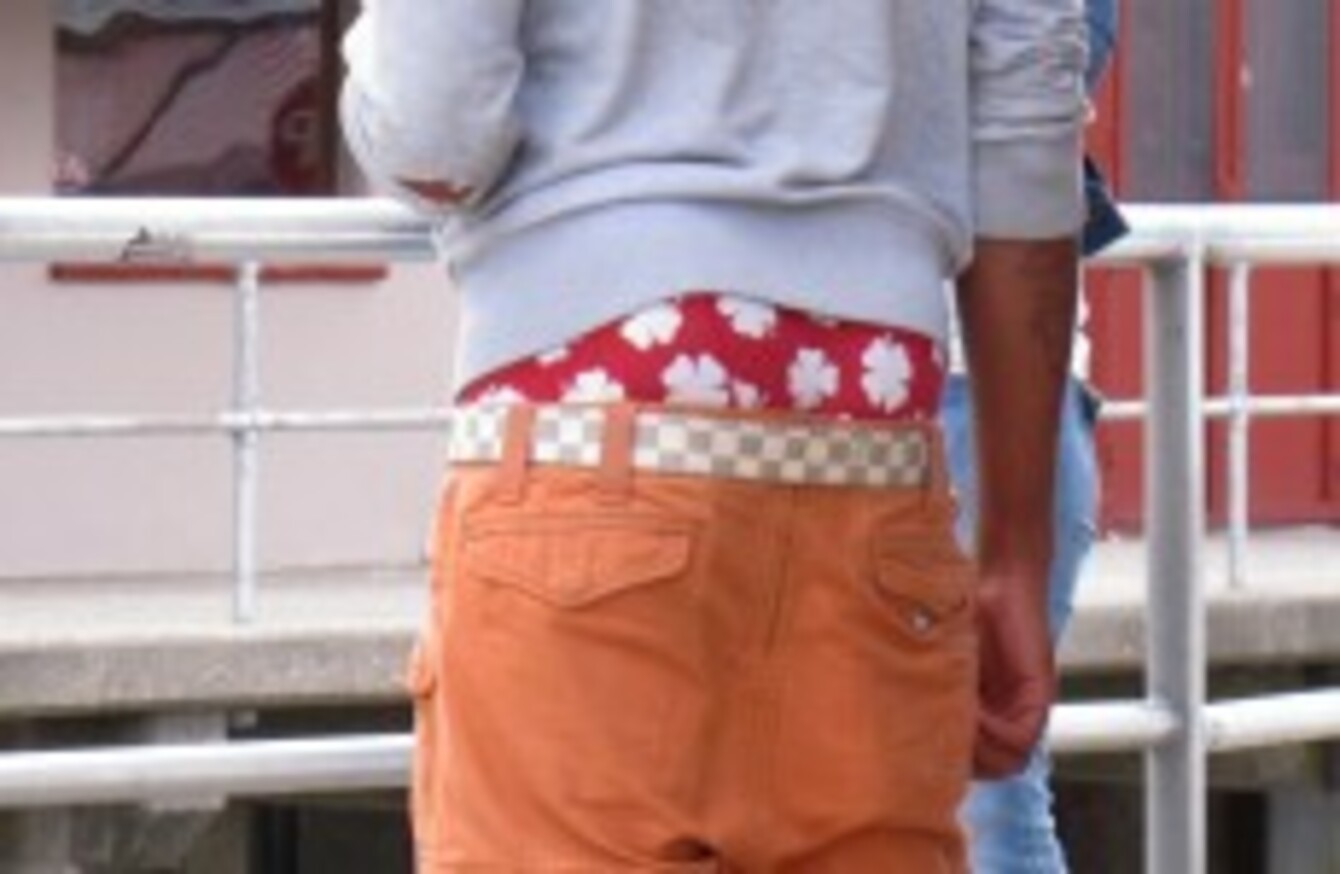 A member of the public letting it all hang out on the Wildwood seafront
Image: AP Photo/Wayne Parry
A member of the public letting it all hang out on the Wildwood seafront
Image: AP Photo/Wayne Parry
A TOWN IN New Jersey has become the latest in the US to make baggy, underwear-exposing trousers illegal.
Wildwood passed a law last night banning overly saggy legwear on its seafront, after numerous complaints from longtime visitors about having to see people's rear ends hanging out in public.
Those who flout the law by refusing to belt up could face fines of up to $200 and 40 hours of community service.
Wildwood mayor Ernest Troiano Jr said:
This is just adding a little bit of decency to our town. It's amazing — and this is a pun — how far decency has fallen through the cracks.
Several local residents have strongly backed the measure.
"It's long overdue," said Mary Erceg. "People who choose to dress like that offend any person. There has to be some common standard of decency. It offends all of us."
But local police chief Steven Long said the law would be applied sensible. "We're not going to be out there with a tape measure," he said.