'Barmbrack', 'barnbrack', 'bairín breac' – whatever the spelling, let us celebrate the wonders of the spooky fruit bread.
If you're sat here thinking, "what do you mean what did I get in the barmbrack?", please allow me to explain.
Traditionally, various items are hidden throughout the cake which supposedly predict your 'fortune' for the coming year.
Each item is supposed to carry a message for those concerned – to find a pea means you won't marry over the next year, a small piece of cloth foretells poverty, a ring means one would be wed within the year, a matchstick warns of an unhappy marriage and a coin represents great wealth.
While nowadays, it is unusual to find a barmbrack that contains all of the objects listed, the ring remains an ever popular addition in commercially produced cake.
What is your current relationship status?


How much do you agree with the expression, "money can't buy you happiness"?
It's absolutely true and we should eat the rich
It can definitely buy you SOME happiness but it's not everything.
I don't know ... I sure do like buying things.
Sorry, I can't hear you becuase the sound on my iPhone X is just so good.


Be honest - how much do you actually like Halloween?
It's spooky Christmas, what's not to love?
I could take it or leave it tbh.
Hate it. Curtains closed, lights off, every year.


If you could have one wish granted right now, what would it be?
To meet the love of your life
For revenge on your worst enemy Answer all the questions to see your result!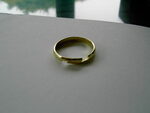 You scored out of !
You got the ring!
If you find the ring, you best believe he or she is about to put a ring on it. And by 'it' I mean you.
You scored out of !
You got the coin!
The coin represents great wealth within the barmbrack, so might be no harm to do the Lotto.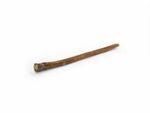 You scored out of !
You got the stick!
The stick means you can expect there to be trouble ahead within your relationship/marriage. Start drafting the "It's not you, it's me" text.
You scored out of !
You got the piece of cloth!
Finding the cloth usually means you can expect to experience a spell of poverty shortly. Maybe it's time to cut back on the lattes, yeah?
You scored out of !
You got the pea!
You can get put away your Bride (Or Groom) Of The Year magazines - you won't be getting married over the course of the year. The pea has spoken.
DailyEdge is on Instagram!