WHAT ARE THE chances? Five years ago, a super hybrid breed of hero became an internet celebrity after a photo of his identity card spread across the web. He gave us hope, we had a hero to look up to. We felt safe.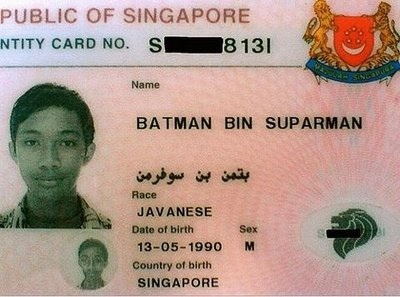 Imgur Imgur
But now it's ruined.
The magnificently named Batman bin Suparman has been jailed for stealing his brother's credit card and using heroin. The 23-year-old was also spotted on CCTV breaking in to a shopping centre snooker hall and stealing €297.
According to the Hindustan Times, Batman will spend 33 months in an Indonesian prison.
We can't.
This news will no doubt disappoint the 11,000 followers of his Facebook fan page.
But not everyone was so flippant. Take ACTION.

The anti-hero's name means 'Batman, son of Suparman', and while his surname is a very common name in Indonesia, the Batman part is a little harder to explain.