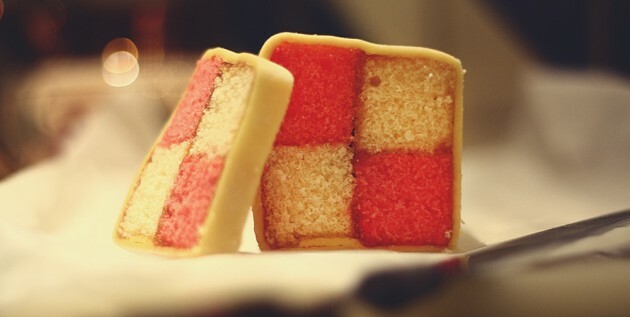 Henry Cooksey Henry Cooksey
BATTENBERG CAKE. WHERE do you stand on this key issue?
The Great Irish Bake Off returned to our screens on TV3 last night, and the first episode saw contestants forced to make the 1970s' favourite pink-and-yellow confection.
This exposed a rift down the very centre of Irish society. It's not about Fine Gael or Sinn Féin – it's about whether you love Battenberg cake, or hate it.
First, the baked treat has its fierce advocates. Let's call them the Pro-Cakey forces.
Then, there's the Anti-Cakey resistance.
And finally, there's the hurlers on the ditch.
Ireland is divided. A nation waits to learn its fate. MUST WE EAT BATTENBERG, OR NOT?
Let us know how you feel:

Poll Results:
Yes, Battenberg is delicious
(425)
No, Battenberg is an abomination
(305)