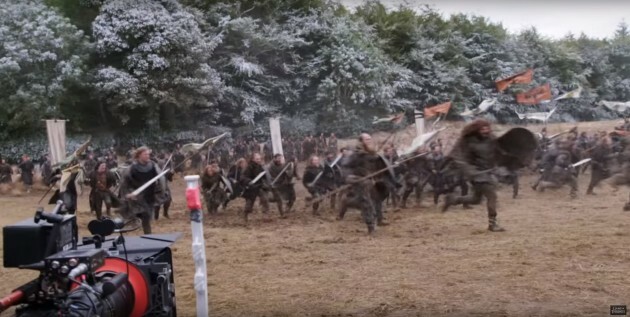 YouTube YouTube
SPOILERS! SPOILERS ARE COMING.
LAST NIGHT'S GAME of Thrones instalment Battle Of The Bastards is already being acclaimed as one of the show's finest moments.
The sixty-minute episode was devoted almost entirely to a huge battle scene as Jon Snow and Sansa Stark united to face Ramsay Bolton at Winterfell.
The scene cost more than $10million, took almost a month to film, and reportedly involved 500 extras, 600 crew and 70 real live horses running at full tilt across the battlefield.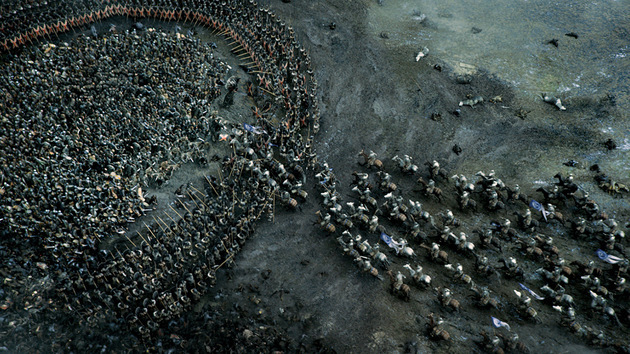 HBO HBO
And where was it filmed? In a suburban field just outside the town of Saintfield, Co Down. This shot from the town during filming last September gives a sense for how nondescript the location is:
Saintfield is not far outside Belfast, along the road to Downpatrick (and, probably not coincidentally, the road to Castle Ward which is used as the location for Winterfell.)
Episode director Miguel Sapochnik told Entertainment Weekly:
After I first read the outline (we didn't have a script yet) and we went to take a look at the location, a privately owned peace of land called Saintfeld [sic] in Northern Ireland. The producers asked me to ballpark the number of days I thought it was going to take to shoot it. After a few hours and a fair bit of guesswork we said 28. They said we had 12.
Fake snow was applied to the field and trees for the shoot:
And local residents were able to see smoke rising during the 25-day shoot:
(Not that there was any secret about the shoot, as this pic from the last round of filming shows.)
Here's someone who describes themselves as a crew member on GoT:
Just for perspective, here's what the area around Saintfield looks like…
… in Game of Thrones: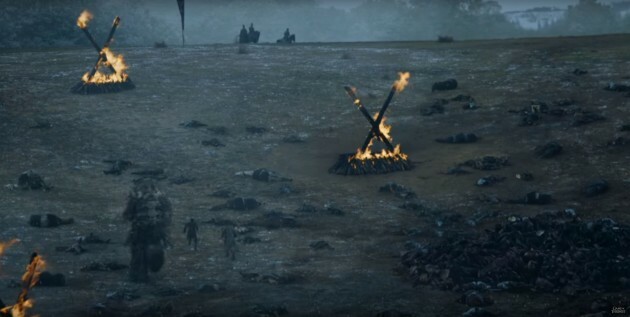 … in real life. (Not the same field, but a nearby one.)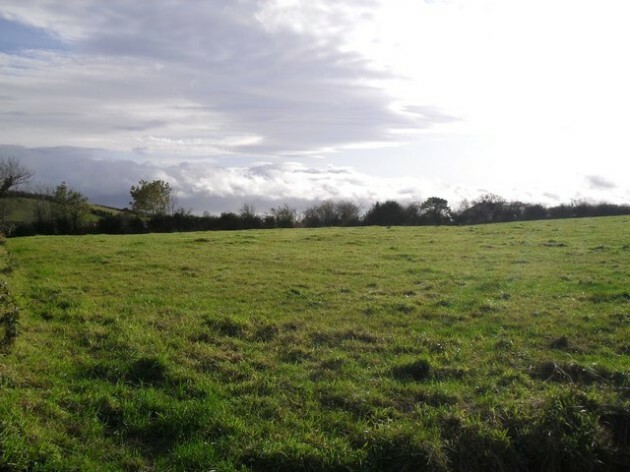 Dean Molyneaux Dean Molyneaux
In Game of Thrones: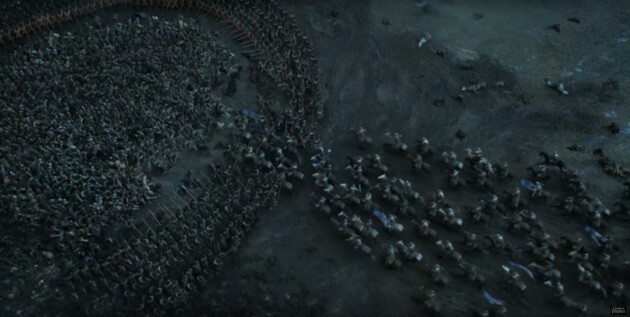 In real life: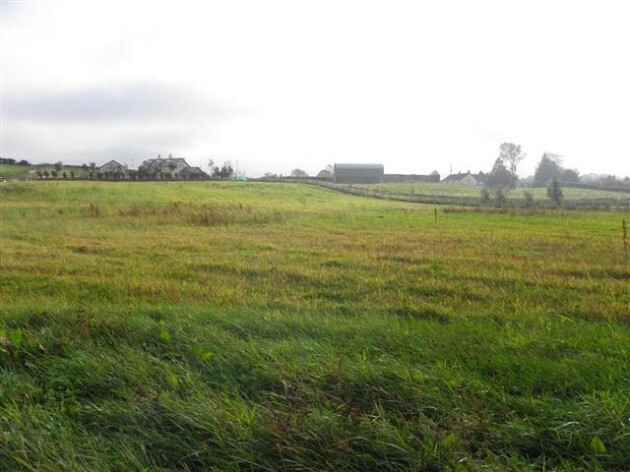 Kenneth Allen Kenneth Allen
This behind-the-scenes feature gives an insight into the incredible technical challenges of the filming:
GameofThrones / YouTube
DailyEdge is on Snapchat! Tap the button below to add!