WHAT WOULD YOU do to show your mammy how much you love her?
Get her flowers? Chocolates? Make her cage dive with sharks?
Baz Ashmawy brought his 71-year-old mam Nancy on a daredevil tour of the world as part of his new TV show, 50 Ways To Kill Your Mammy on Sky 1.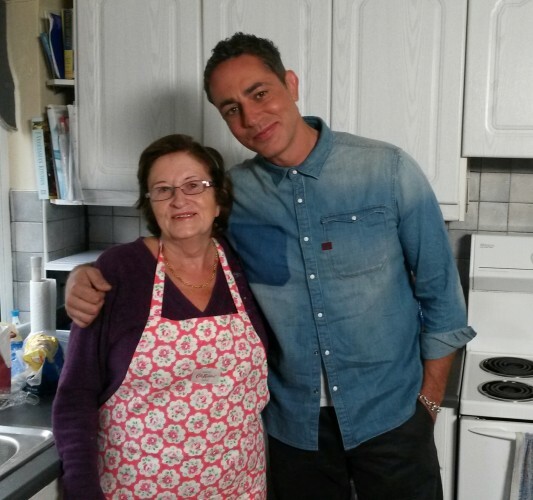 Sky Nancy and Baz Sky
The six-part series follows Baz and Nancy as they push her to her limits with tasks like crocodile wrestling, white-water rafting and skydiving.
DailyEdge.ie recently sat down with the two of them for a chat about the show, and ascertained that Baz's mum is, indeed, a complete badass.
Nancy, not Baz, started the ball rolling on the TV show
Nancy: I was listening to this programme on the radio where a nun had done a skydive and I told Baz that I'd love to do one. It just kicked off from that.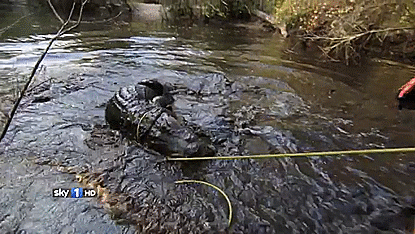 Thejournal Thejournal
Baz: It didn't take as much persuasion as you would think. I told her she was too old, and she kind of got the hump with that.
She overcame her biggest fear on the show
The toughest challenge for me was the scuba diving, because I don't swim and they put my head under water. I did it, and it was a great achievement for me, as I had this fear of water. One thing I'm going to do now is learn how to swim. That's a must.
She had no problem with tasing her son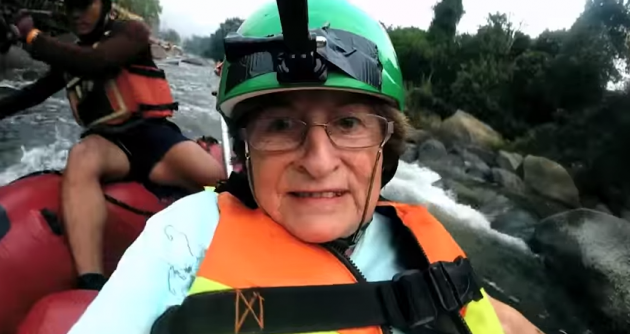 There's no 'Oh Jaysus' handle on a white water raft, evidently
In the first episode, Baz dares Nancy to give him a zap of a big old taser. She says she didn't have to think too hard about it:
I said "All the trouble you've given me now, you're going to make up for it!" It did take some convincing though, of course. [To Baz, casually] I think for a few minutes you were stunned, wasn't it.
She was well able to put the fear of God into Baz as a kid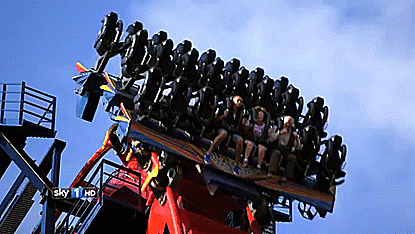 Baz: I'm 6'3″ and my mum is 5'1″. She'd bring me into the hallway and stand up on two steps and hit me with whatever was closest to hand. I remember watching her one day try to fold the Yellow Pages. I was like, "What's she doing with that?" and then – BANG.
Nancy: Ah go on now, I wasn't that bad was I. You're still alive, and that's what proves it.
She won't let age stop her doing whatever she wants to do
Nancy: When you reach a certain age, people look at you and treat you like you're old. We were at the airport and Baz had booked some seats beside the emergency exit. The woman behind the desk said that I looked weak.
Baz: Bearing in mind at this stage my mum had flown a 1942 War Bird upside down, driven speedboats across Miami, and jumped out of a plane at 18,000 feet. It's that feeling sometimes that as you get older, you become invisible to people. I don't like people treating my mother like that.
Sky One / YouTube
50 Ways To Kill Your Mammy starts at 9pm, Monday 25 August on Sky 1.