ONE OF THE greatest moments of 2017 was Robert E Kelly's BBC interview about North Korea that got hijacked by his kids coming into a room.
It's still a joyous watch nine months later:
The video that launched a million GIFs: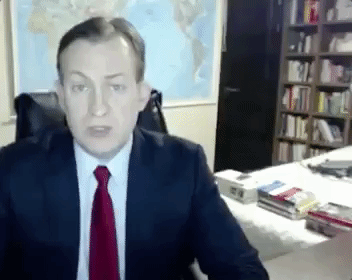 Giphy Giphy
It became one of the memes of 2017 – and got so much attention that the family had to hold a press conference about it.
Once again, his daughter Marion was the star of the show: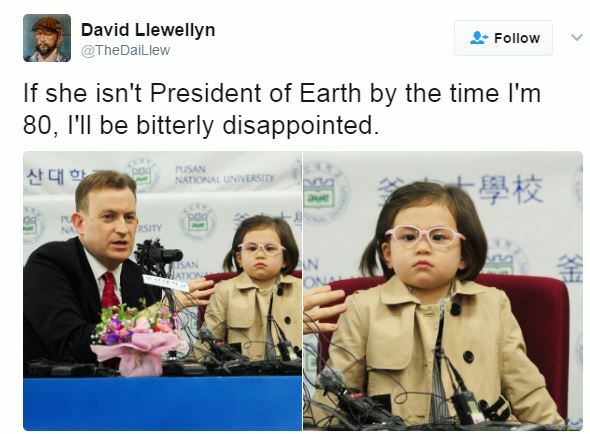 David Llewellyn / Twitter David Llewellyn / Twitter / Twitter
Kelly explained that Marion was in an energetic mood the day of the interview:
As soon as she opened the door I saw her image on my screen. She was in a hippity-hoppity mood that day because of a school party.
Originally, Robert was a bit taken aback by the attention on Twitter, but has since come to embrace the goodwill of the millions of people who fell in love with his family.
So much so that this morning, he shared a Christmas message for all "the people who follow me because of the video or my children"
Marion is rocking a peace sign and the coolest facial expression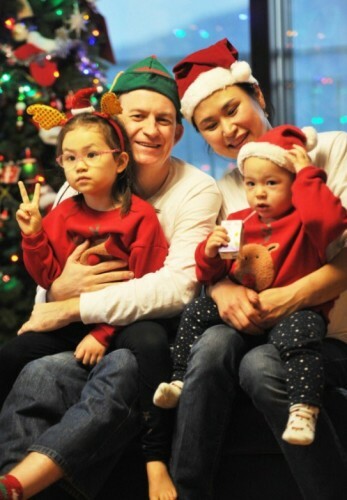 Once again, she's a little hero
But the family as a whole has won over the internet's cold, dead heart
It's been a tough year, but we'll always have that interview.
DailyEdge is on Instagram!