YESTERDAY, A BIT of a stir was caused across the water when the The Sun splashed a front page story about  BBC News employees caught "sleeping on the job":
It caused outrage from the usual suspects as the morning progressed
But soon there was a backlash from employees and commentators who pointed out that the news staff are off at midnight and often stay late to work on stories
The jokes came thick and fast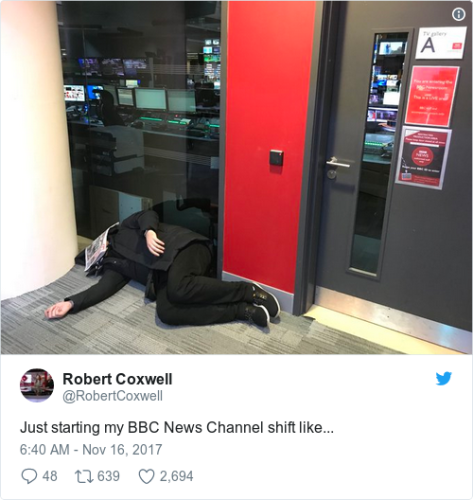 @RobertCoxwell @RobertCoxwell
"Snoozegate" was building momentum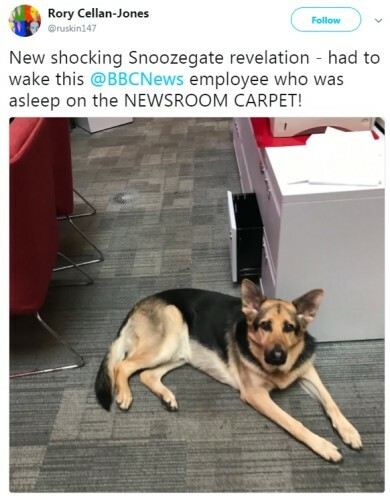 Twitter Twitter
Even the BBC press office was tweeting out burns
Chaos.
But it was Newsnight that caught the most attention when they ended their show last night with a complete pisstake of the idea that they slept on the job
It's night night from #newsnight pic.twitter.com/B921VIwMNd

— BBC Newsnight (@BBCNewsnight) November 16, 2017
If you can't see the video, click here. 
It was just so sarcastic:
"Tonight we can exclusively reveal it's just the tip of the iceberg. Not a soul in Broadcasting House is awake. Ever. BBC output is quite literally dreamed up by producers in their sleep."
BBC BBC
"Needless to say, the Newsnight team is hard at work conjuring up another fine programme which we will bring you tomorrow. Good night."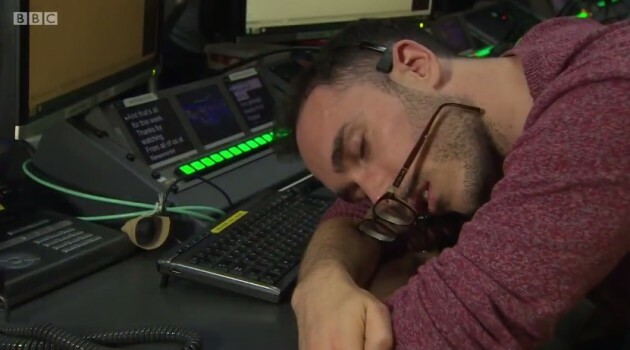 BBC BBC
Shot after shot of producers sleeping peacefully.
Well played.
DailyEdge is on Instagram!