Welcome to Skin Deep with Louise McSharry, my opportunity to put years of obsessing over beauty products and techniques to good use. I won't tell you something is good if it's not. I won't recommend products I haven't actually tried. As the magical sitar in Moulin Rouge said, I only speak the truth.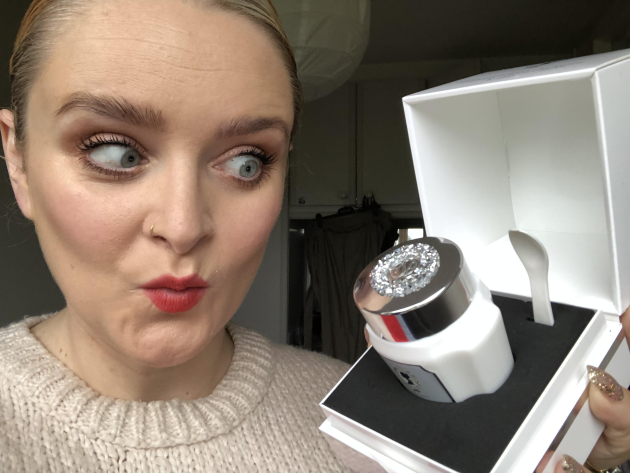 Makeup sets have been a part of my Christmas life for decades now.
As soon as I reached my teens, female relatives began to gift them to me. Initially it was those little palettes that cost about a fiver, but somehow include every single makeup product you could require to apply a full face. Initially, I found these gifts thrilling, but it didn't take long for me to realise that the likelihood of quality products being included in teeny tiny little palettes was slim. By the time I was fifteen I was plastering false smiles on my face as I ungratefully unwrapped the beauty sets on Christmas day. I wanted makeup, but I didn't want that makeup.
Fortunately, things are different now.
First, I've learned that it is, of course, the thought that counts. Second, beauty gift sets have come an awfully long way. This year the offerings are exquisite, so I thought I'd share some of my favourites with you, whether you're gifting or dropping hints. (All of these are available at the time of posting, but it's worth keeping in mind that they're limited edition, so when they're gone, they're gone.)
Laura Mercier Shadows and Lights Mini CaviarStick Collection (€39)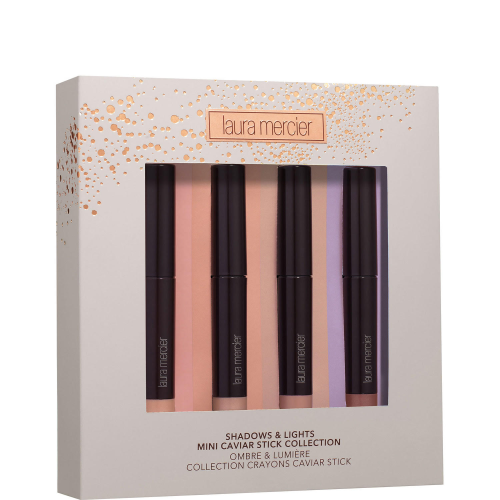 I've written about this set here before, but it's so good it's worth another mention. These cream eyeshadow sticks are incredibly easy to use, and due to the shades working together perfectly, virtually foolproof. This is a perfect present for someone in your life who's learning to use makeup or who likes a classic look and a simple routine.
Benefit Sweeten Up Buttercup (€40.50)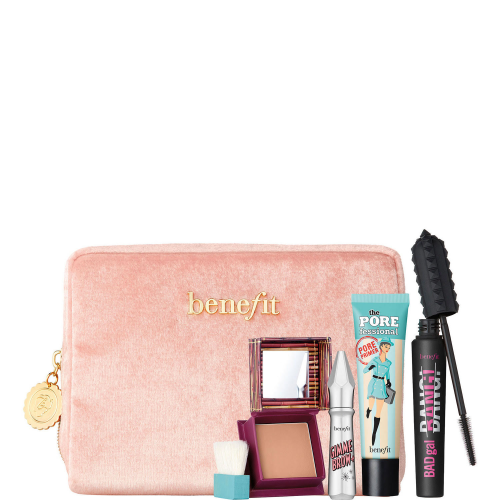 This set includes four of Benefit's most popular products, all of which I've road tested and can happily recommend. Hoola, in particular, is still a favourite of mine after years of use as it's a totally matte bronzer which works on fair skin, and doesn't make you look like C-3PO (that's a Star Wars reference… I'm like so multi-faceted). There's no arguing with the value on offer here with three of the four products being full-sized.
Clinique Happy Gift Set (€32.40)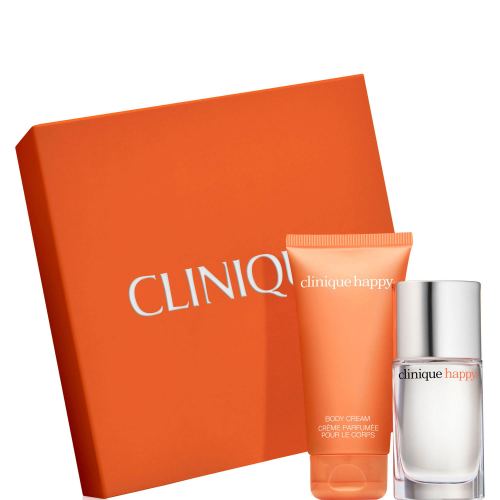 I recently got a whiff of Clinique Happy and was immediately transported back to my school days when this scent was the height of sophistication. Whether you want to give someone the gift of nostalgia, or you're shopping for the Aisling in your life, this reasonably priced set is very appealing.
YSL Must Haves (€60.75)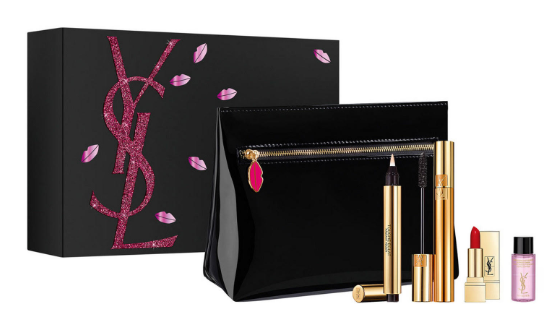 YSL beauty continues to be a favourite of mine. The products simply perform, and the packaging serves up classic glamour every time. This set is appropriately named Must-Haves, because it includes some of the brand's biggest performers. They are iconic products, all of which I can confidently say you'll love.
Academie Eternal Youth Cream No 260 (€139)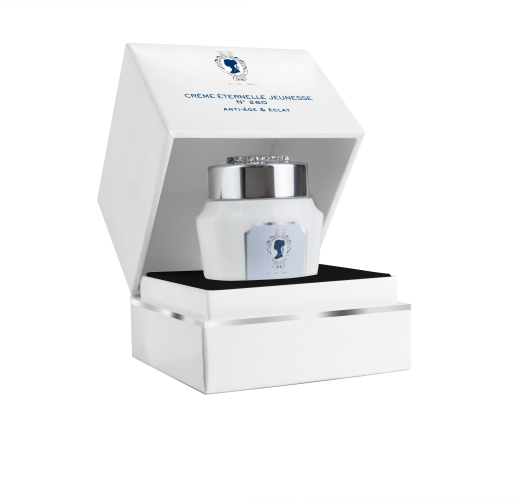 If there's someone in your life who likes their skincare with a side of bling (yes, I said bling, it is simply the only appropriate word to use in this case), then look no further, you've found their gift. Academie's Eternal Youth Cream No 260 includes all the ingredients you want if you're a skincare buff, from high molecular weight Hyalauronic Acid to Vitamin E and everyone's essential, diamond powder(!). This special edition of the cream is a collaboration with Swarofski Crystal, and from the box to the sparkly lid, it feels fancy. Like, really fancy.
Fenty Beauty Mini Fairy Bomb (Around €20)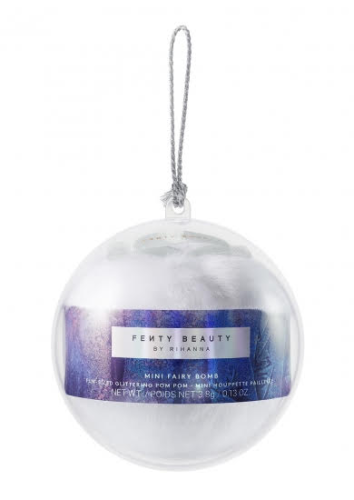 Anything Fenty Beauty will go down well with the youths in your life, and they have a few delightful Christmas sets on offer. I particularly like this Mini Fairy Bomb as it feels sparkly and seasonal and fun and would make a great stocking filler or present for a teen relative. You can purchase this in Harvey Nichols in Dundrum or via the brand's own site, unfortunately neither of them offer a euro price on their websites, so I had to make a guess!
Wet n' Wild Liquid Catsuit (€12.95)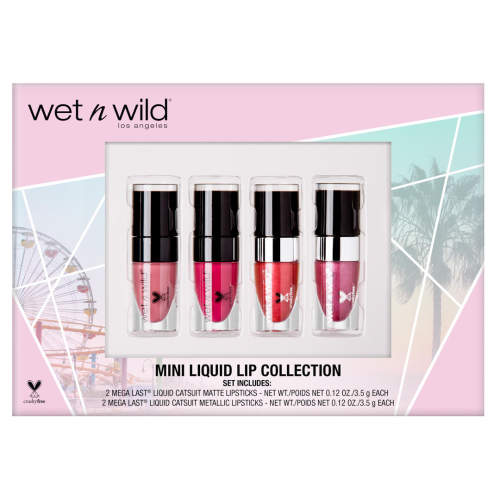 As I repeatedly say here, Wet n' Wild is a brand which consistently outperforms its price point. Their Liquid Catsuit lipsticks are a favourite of mine, and this set of miniatures is a good chance to try them out. If they're not for you, they'd be a great gift for a young niece, cousin or other makeup lover!
Charlotte Tilbury Mini Brush Set (€55)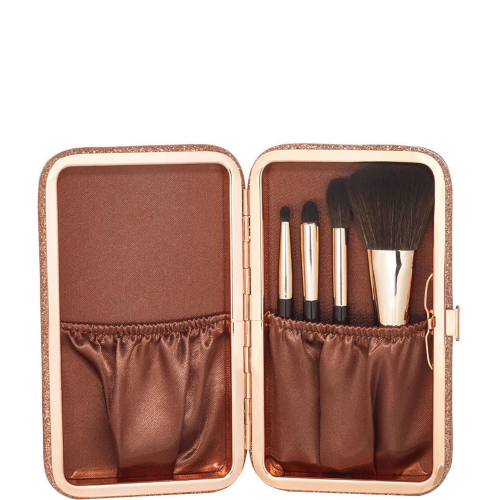 Charlotte Tilbury's brushes are fabulous. They are beautiful and incredibly soft, and as you might expect from a brand devised by a makeup artist, they really perform. This set epitomises classic glamour and would be a beautiful addition to any makeup bag.
Dermalogica Transform by Night, Glow by Day (€150)
Dermalogica is a big name in skincare for a reason. Their products work. If you've never tried their products before, their Christmas gift sets present a great opportunity to give a Dermalogica routine a go. I particularly like this set which includes a double cleansing duo, eye cream and night cream. The essentials! Also, let's be honest, I'll buy anything with 'glow' on it.
Clinique Fresh Pressed Boosters (€36)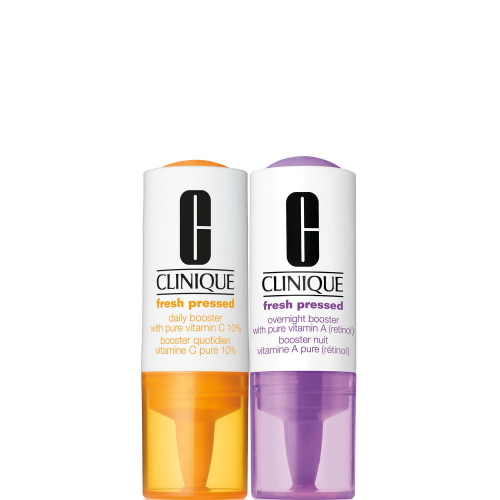 Retinol and Vitamin C are two of the skincare world's most talked about ingredients, and for good reason. Vitamin C is an antioxidant which repairs damage done by the sun and pollutants like free radicals, as well as stimulating collagen production (i.e. makes you look younger). Retinol (a form of Vitamin A) clears up acne and is one of the few products which actually has a positive effect on wrinkles. Good right? These products from Clinique offer a pure and powerful shot of these powerful ingredients. 
Nars Hot Tryst Cheek Palette (€49)
I'm going to be real with you here. I really, really want this palette of blushers and highlighters. I love a blush with a glowy sheen, and that's exactly what these are. The packaging is beautiful, and having held it in my hand, I genuinely feel like I could throw all my other blushers out if I just owned this bad boy. I'm including it to tell you, and also in the hope that someone who loves me reads it. Sorry guys.
New Product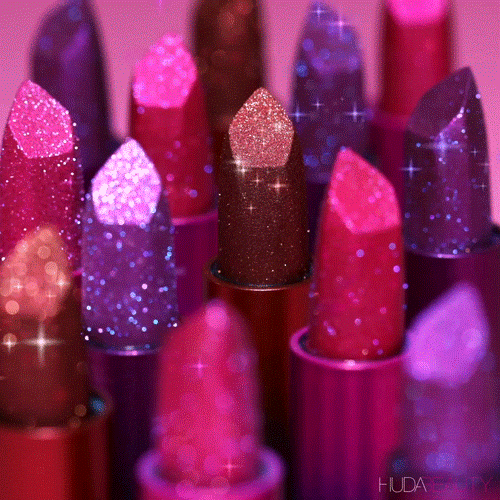 Huda Beauty's new Metallic Power Bullet lipsticks are perfect for the makeup wearer who wants to give a nod to the seasonal sparkle without drowning themselves in glitter. These include a teeny bit of glitz, but the finish is really more metallic than sparkly, making them sophisticated and high impact. They're available online and in Brown Thomas now for €21. I particularly like NYE, a bold red.
Want to get a notification every week when Skin Deep is published? Of course you do! Just send us a WhatsApp saying 'Skin Deep' to 083 8120901, and add our number to your contacts as DailyEdge. (If you don't add us, we can't message you :( ) We'll never spam you or share your personal details with anyone, and you can unsubscribe at any time.
DailyEdge is on Instagram!