EACH WEEK, WE'LL be taking a peek into some of our faves' makeup bags to see their must-have products, because we're nosey. This week, it's the turn of beauty blogger Gemma Burke, aka Beauty Nook. You can follow her Instagram here.
Her earliest makeup memories 
"My earliest makeup memory is watching my mam (who loves her makeup) apply her face. She still does it pretty much the same to this very day. The smell of Max Factor Creme Puff Face Powder is lodged in my memory forever.
"My obsession for makeup definitely came a little later than most. I was such a tomboy growing up. I don't think I really have a 'signature look'. It just depends on how I feel that day.
I will always be thankful to the original Naked Palette from Urban Decay though. That and lots of YouTube tutorials on how to use it showed me how to blend eyeshadow and basically started me on this makeup addict journey."
Her makeup bag and what's inside
"Disclaimer: I rarely use a makeup bag, only if I'm going away. My makeup bag is a desk where the things I use regularly reside and the things I am currently trialling/reviewing. Please don't judge me!
"I have oily skin, so primers are essential in my everyday makeup routine. Benefit Porefessional is one I go back to time and time again. It's like putty for the face. It fills in pores, fine lines and gives a nice smooth canvas for makeup application.
"The Zoeva Matte Eyeshadow is a newer eyeshadow primer in my collection, but I really like it. It blends nicely and sets on the lids super quickly. Also, a little goes a long way.
"A good concealer is a must for me. I love Tarte Shape Tape for full on coverage. The Maybelline Instant Eraser Eye is a another brilliant buy too. You can just go in with a really light layer of this where you need it or really build it up for maximum coverage.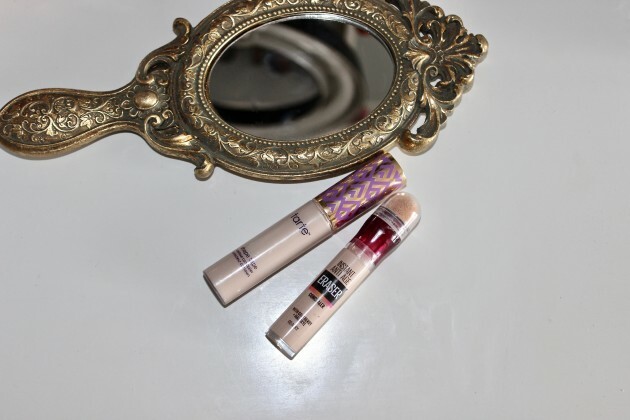 "I have really straight boring eyelashes, so for everyday use I love a good waterproof mascara. I just find they're the best for holding a curl throughout the day. At the minute, I am really enjoying the new L'Oréal Paradise Waterproof. It builds up super quickly. My OG love is probably the Catrice Glam & Doll Waterproof. It's less than a fiver and just ticks all the boxes for me.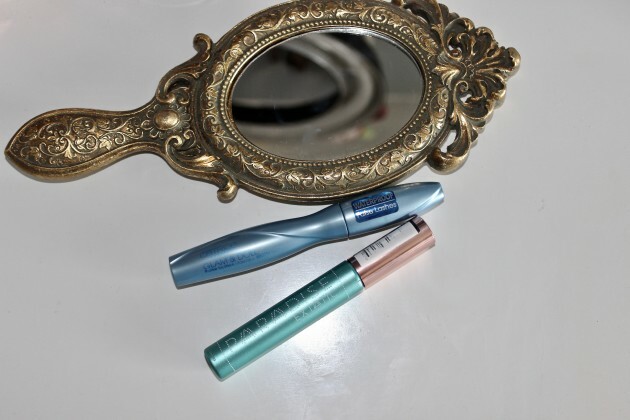 "Lastly, I am nothing without a good setting powder. Two favourites are the IsaDora Matte Fixing Blotting Powder. This is just a really great translucent powder. The Kryolan Translucent Loose Powder is one I always have at hand too. A pot of it will last you a lifetime and it sets everything in place without looking too heavy. For touching up when I am out and about the Clarins Everlasting Compact Foundation is always in my handbag. It's great for adding coverage back to the skin without looking overly done.