MORNINGS ARE HARD. You shouldn't make them harder by making your bleary-eyed self attempt a 27-step hair and makeup tutorial.
That said, in some jobs, you might want to put your best face forward. And that's fine! But that doesn't mean you have to set your alarm an hour earlier every morning. If you're looking to cut corners, without necessarily compromising on your looks, this might be worth a read.
1. Any eyebrow pencils with a comb attached.
Combing your brows is really important for a couple of reasons. Firstly, it helps dispearse product you've applied more evenly throughout the brow. And second, it actually helps encourage growth. If you have any sparse patches, you need to start brushing those babies!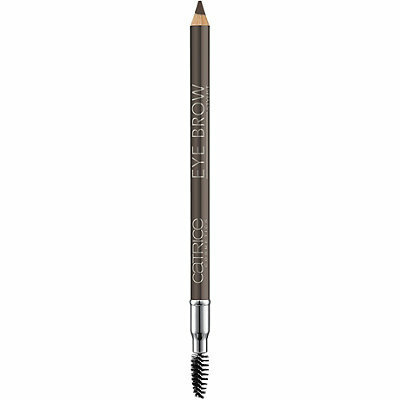 Catrice Eyebrow Stylist
2. Benefit lip and cheek stains
Benefit is a brand that has mastered multi-purpose. Their range of tints – Posie, Benetint, Lollitint, Gogo Tint and Chacha Tint – mean you can just smack them on your lips, cheeks and even your eyes and go about your daily business.  Plus, the packaging is dinky enough, which makes them good for handbag transportation!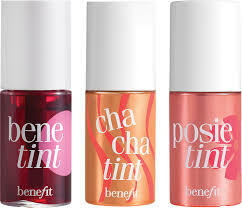 L-R: Benetint, Chacha Tint and Posie Tint from Benefit Cosmetics
3. Making mascara multi-use
You're in the back of a taxi, late to your next appoint and your scrambling around your makeup bag haphazardly applying your makeup. Then, disaster strikes – you have no eyeliner. And you are absolutely not a no-eyeliner person.
In the event that you packed a brush, you can make your mascara go to werk and use it as a gel eyeliner. And hey, if it's waterproof? Bonus.
4. IT Cosmetics CC Cream
How can one product do so much and yet remain so humble? Full-coverage foundations lovers probably won't be crazy about this, but it still packs a punch considering it's not even promoted as a foundation. Great for rushing, or if you happen to be brushless!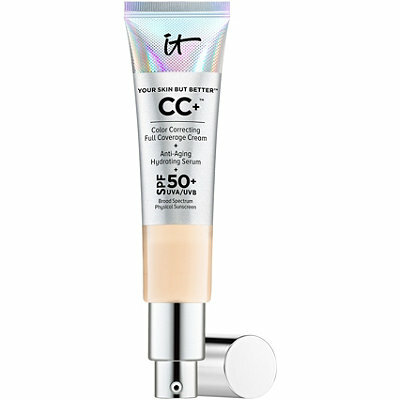 IT Cosmetics CC Cream
5. Dr Paw Paw balm
This can go on your lips as balm, your eyes as a base, your cheeks as a glow if you go for one of the tinted options. Smooth away fly-aways? Sure, why not. This is a handbag staple for people like Emma Watson, Chloe Moretz and the Pixiwoo gals.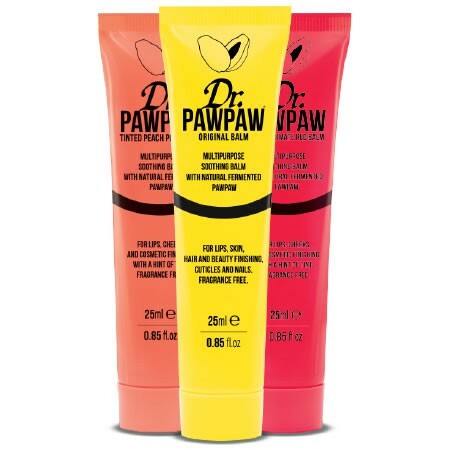 L-R: Peach, Original and Red
6. Put your dry shampoo in before you go to bed
"WTF? Why would I do that?"
Some people find that dry shampoo actually absorbs oil better when left for longer. Plus, you're guaranteed no white streaks. Dry shampoo is a time-saving product in itself, so what not try and shave off a few more seconds? Go back to bed – you deserve it.
7. elf Cosmetics sets
elf do really handy multi-product bundles that are pretty much a look-in-a-box. From the 'Barely There Summer Look', to 'Gym to Drinks Set', the selection is far and wide. Go wild.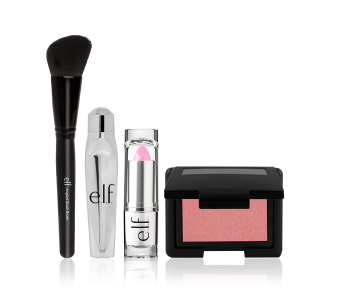 elf Cosmetics 'Summer Beauty' kit
8. Cream eyeshadow
Cream eyeshadow is great for a load of reasons. The pigment in some brands offerings can be CLASS. And often, you won't need to blend them (not with brushes anyway – God gave you hands for a reason!) The Maybelline EyeStudio Color Tattoo 24hr Cream Gel Eyeshadows mean you can apply and literally forget about them for the rest of the day.
Maybelline EyeStudio Color Tattoo 24hr Cream Gel Eyeshadow in 'Endless Purple'
9. Double-ended pencils
In particular, the Urban Decay 24/7 Glide On ones. These are particular useful if you actually do want to construct some kind of 'look', but you also cannot help but smash the snooze button every time your alarm goes off. Line your lids along the lash line with its darker side, and use the shimmery lighter shade as a shadow or in the creases to brighten up your eyes.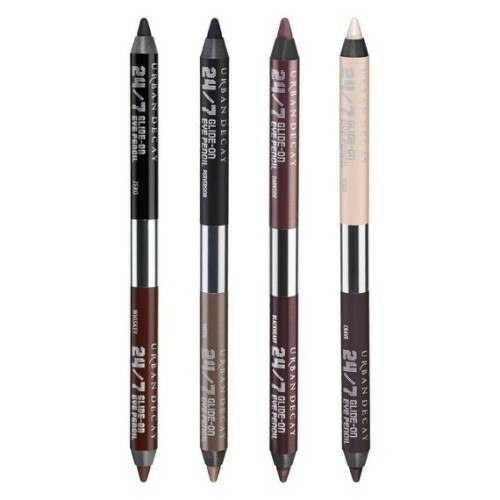 10. Brow kits
They're undoubtedly fiddly, but they also contain EVERYTHING, for the most part. Tiny brushes, tweezers, powder and wax will sort out even the most uneven eyebrows. Sleek's offering is one worth investing in.
Sleek Brow Kit in 'Dark'
11. In-shower moisturiser
If you're the kind of person that sprints out of the shower, this will change your life. Wash yourself with normal bodywash first (obviously), then throw this on while you're in the shower. Rinse it off, and you're good to go! Leave the body butters for the weekend and catch up on some zzz's gal.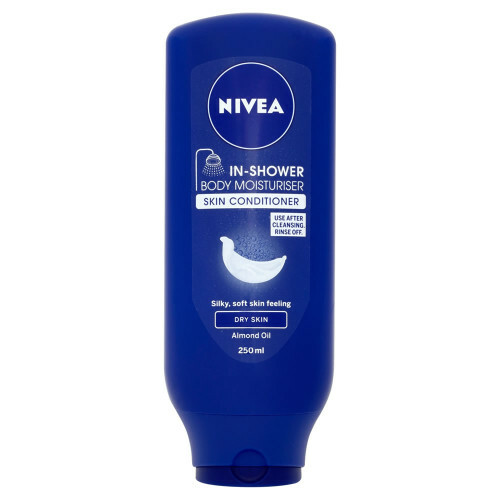 Nivea In-Shower Body Moisturiser
DailyEdge is on Instagram!