REMEMBER SNOG, MARRY, Avoid?
Snog, Marry, Avoid? / YouTube
Can't see the video? Click here.
It was a makeover show on BBC which saw people with, let's say, an "unusual" aesthetic be "made underunder" by a fake robot.
"Public analysis" is conducted in order to find out whether people would snog, marry or avoid said person before and after the makeunder. (By "public analysis", we mean "people being mean on camera just because they feel they can".
Listen, it was all mindless self-indulgent viewing at the time, but in hindsight, it was a bit shame-y as well, wasn't it? Leave Chantelle use a bottle of fake tan a day – it's not as if she's hurting anyone, POD.
Anyway, the Beeb clearly haven't learned their lesson, given their new show, 'Beauty Queen And Single', follows the exact same premise.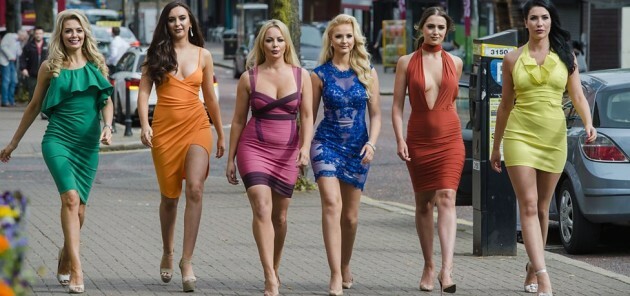 BBC BBC
There they all are there now.
The show synopsis reads:
A Northern Irish beauty queen who has had no luck with love dares to go bare in a dramatic makeunder before a series of dates to see if she can find a connection that is more than skin deep."
Right then.
The narrator asks if stripping away "the mask" will help her find the man of her dreams. First of all, it's not Jim Carrey we're dealing with here. She's not attempting to commit identity fraud. This is a woman who, presumably, enjoys makeup and beauty; a women who competes in pageants where this forms a big part of the competition (whether it should is a debate for another day!)
Participant Rebecca Maguire introduces herself by saying:
I will arrive late. I'm not going to arrive ugly."
… Which, I mean, fair.
Former Miss Great Britain and Miss Belfast Gemma Garrett says:
If I was going to a Saturday night out, I would start getting ready during the week."
… Which, again, is reasonable, in my opinion.
The girls talk about their struggles with dating, saying that men don't approach them seemingly because of their high maintenance appearance. The solution? Date five guys who they've been matched with, while completely makeup free. Revolutionary, no? (The only time Orlaith McAllister is seen without makeup is when she's "having a facial done".)

Joseph Campo / Vimeo
Can't see the trailer? Click here.
What if it's – shockingly – not the womens' fault though? What if – again, you might want to sit down for this – it has nothing to do with the fact she wears a lot of makeup and bodycon dresses, as opposed to clear mascara and cardigans? Why is it automatically presumed that the woman is to blame?
A queen from the first series regaled a tale to her fellow pageant pals about an incident in which a guy posted a photo of them together on his Snapchat to get back at his ex-girlfriend. He didn't do that because she wore fake eyelashes – chances are, he did that because he's not over her (and that's very much his issue).
This is a brand of makeover show that should have been left in the late noughties, doing little to counteract the stereotypes women continue to be routinely faced with when it comes to self-image, makeup and the politics of dating.
Granted, the girls obviously all applied to be on the show of their own free will (I hope, anyway.) Whatever their reasons for doing so, is unclear. However, the common denominator appears to be them wanting to find a partner. Nothing wrong with that, but could the focus not be on empowering them to realise that, à la the Pussycat Dolls, they don't necessarily need a man – certainly not one that's intimidated by foundation, anyway.
Beyond that though, there are some glaring contradictions throughout the programme. If the motivation truly is to get the girls feeling good and confident without makeup, (a noble goal), why are they made to watch the other girl's dates while they are fully done up?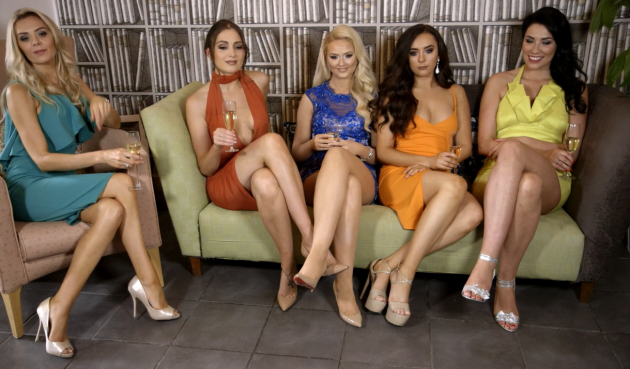 BBC BBC
Credit where it's due, the people on the show are nowhere near as disparaging or snide as they were on Snog, Marry, Avoid? There's a lot less questioning and ridiculing of people's beauty habits and looks. There is no intended malice.
However, in 2018, a show this like couldn't feel more dated, appearing to appeal to the most vulnerable in the usual, manipulative way. Let's call it a day on all 'makeunders', please.
DailyEdge is on Instagram!