IF YOU WENT into 2018 with the best of intentions of getting up early to apply your makeup before work at home every day instead of on the bus, only for that to come become a reality, fear not. You can kick off 2019 by taking up some practical, easy beauty habits.
Now, ticking all of them off the list might be a stretch (fair play if you do!) but if you fancy upping your beauty regimen, plenty of these steps are easily implemented.
1. Take up facial massage/jade rolling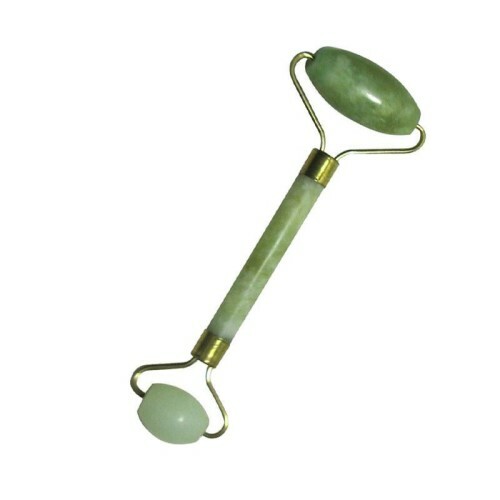 A jade roller
Facial massage and jade rolling can help reduce puffiness and fluid retention in your face, while also reducing sinus pressure and promoting lymphatic drainage.
There's loads of easy tutorials online: we particularly enjoy No Spring Chicken's Maria McKenzie tutorial in her Instagram Story highlights. As far as actual tools go, you don't have to spend a bomb, especially if you can only commit to massage whenever you remember. Have a browse on Wish/AliExpress and pick up a roller for next to nothing.
2.  Start keeping hand-cream in your hand bag or at your desk
Eucerin Advanced Repair hand cream
You know that old saying? "Out of sight, out of mind"? That's how a lot of us are when it comes to handcare (myself included!)
If you find yourself to be neglecting your hands and nails, keep your cream within arm's reach, and reap the rewards.
3. Strip back your skincare routine
Are you the kind of person with an extensive skincare routine that still suffers semi-regularly from skin issues? It might be time to go back to basics. Stop using everything for a week or so, bar a cloth and water for cleansing. 
Reintroduce things as you feel you need them, but most people really only need a decent moisturiser, cleanser and SPF.
4. Start conditioning your lashes and brows
… Even if you don't necessarily want them to grow. Listen, you wouldn't skip conditioning your hair, would you? Well, maybe you would. That's your prerogative, and to be honest, I don't want to know about it. 
Lash/brow serums will keep your them strong and in good nick, and you don't have to spend an arm and a leg on them. Alternatively, there's loads of natural alternatives, including coconut and castor oil. 
5. Start regularly throwing out your expired makeup items
Makeup products can have a shelf life of anywhere between three months to two years. It's worth keeping a mental check on roughly when you buy stuff, and how long you've had them.
Otherwise, you're basically hoarding breeding grounds for bacteria. Yikes.
6. Stop using Sudocrem to treat spots
Sudocrem
Yes, it might be unbelievably comforting, allowing yourself to be swept up in that lavender scent. But the use of Sudocrem should be reserved for rashes and cuts, not spots.
Their are other options that are actually made with the purpose of healing spots. Sudocrem isn't. Look at investing in some salicylic acid instead.
7. Get your nails done regularly
Now, this doesn't mean getting acrylics or gel every single time. No harm as a treat, but the continued use of chemicals on your nails and intense filing long-term is no good.
Break it up with some regular polish, or even just a plain ol' mani. If you're too lazy to be trusted with doing it with yourself, put your trust in someone who's been trained to know and care for nails.
8. Put down the dry shampoo
Amika Dry Shampoo Mousse
… Or at least, consider some alternatives. While washing your hair every other day also isn't advised, dry shampoo can absolutely wreck your scalp. 
Try some foam alternatives, or avoid product altogether and learn to grin 'n' bear the grease. 
9. Ditch the micellar water
… And take up double cleansing instead. Micellar water should only be used as a last resort if you're in a cleansing jam. 
Double cleansing will ensure you've fully removed your makeup, without absolutely stripping the shite out of your skin. 
10. Get on the rosehip oil bandwagon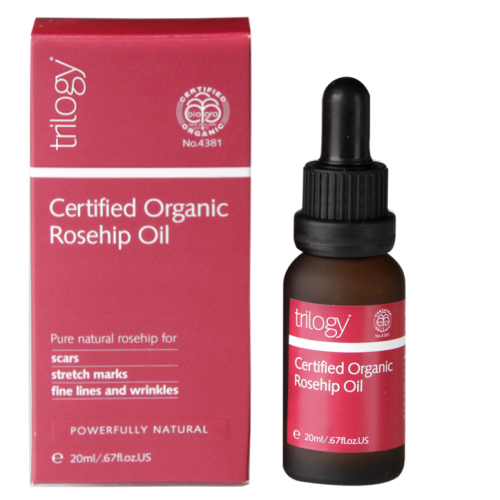 … Especially if you have stereotypically Irish skin condition rosacea. 
11. And speaking of roses – there's a reason why James Kavanagh loves it
It has anti-inflammatory properties, which is perfect for help reduce the redness of irritated skin, get rid of acne, dermatitis and eczema. It can also help restore the pH balance of your skin, while also being damn refreshing. 
Pick it up from your local health shop, or have a bash at making some for yourself.
TiffyQuake / YouTube
Can't see the video? Click here.
12. Stop beating yourself about not wearing makeup.
… As referred to in the intro. Sometimes, you just have to prioritise sleep in the mornings. The world won't end if you don't have your brows on three days out of seven.
13. Disinfect your phone 
… And your pillow cases! (Though, if you're regularly washing them, you should be fine.) Your phone is a little breed ground for bacteria. Whatever you have on your hands, you pass on to your phone, which you then pass on to your face every time you take a call.
Get in the habit of carrying around a little bottle of alcohol and water mix you can spray on a cloth to clean your screen, and minimise breakouts as a result.
DailyEdge is on Instagram!