RENTING IN DUBLIN is hardly much fun these days, but you can always look across to London for some small comfort.
This particular bedsit in Notting Hill is getting everyone talking today, as it comes in at the low, low price of €1118 a month:
houseshare houseshare
You get a single-room bedsit all to yourself, and the ad outlines some other delightful features and stipulations:
Please note: shared the toilets and showers.
Please give a call to book a viewing
-NO COUPLES-
Thank you ;)
That winky smiley face changes everything. Who wouldn't want to live here?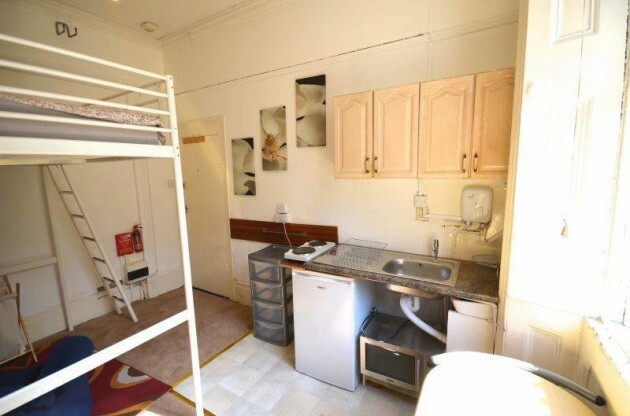 houseshare houseshare
The real triumph of this apartment is the makeshift living room underneath the bed and the complimentary wall art that really ties the room together.
Bliss.