I AM A person who has spent a fair amount of time in bars yet not a whole pile behind them.
No, apart from one night I got over-familiar and helped myself in an Irish pub on my J1, I have never worked behind the bar.
Throughout college and for some time after, I worked in retail. From pharmacies to high street stores, I have my fair share of recognisable shop names on my CV and can deeply understand the pain retail workers feel during Christmas, sale season and when new stock comes in.
However, my lack of understanding of bartending has always left me curious about certain things.
A recent Manrepeller article asked three New York bartenders about their experience on the job, and while it was eye-opening, I definitely think Irish barkeeps would have something else to say. 
What are their, 'Can I speak to a manager?' memes? What's their idea of a great customer and, naturally, a bad one?
Well, in a bid to find out more, I reached out to the men and women in the bar who ask if they can tap and simply mean your bank card.
Here's what they had to say – and we can all learn a thing or two.
What's the most annoying way people try to get your attention?
Olivia worked in the bar at The Helix for two years - When I worked in a bar, if you tried skip the queue, aggressively hit on me or waved your hands in my face I would serve you dead last.
There's a line. Get in it.
Laura pulled pints in various pubs throughout college and on her J1s - Clicking has to be the rudest way possible to get someone's attention but some people do it without meaning to be rude.
Daniel has worked in An Bróg in Cork for four years - Clicking/waving/whistling. If you do any of these things and I'm 50/50 on whether you or the person beside you is next, I will automatically go to the person not being a dick
Rossa has worked in The Globe for the last two years -  By shouting, 'Here!' at you repeatedly. It's even more annoying when you ask them what they want and they don't actually know so they turn to their friends and ask.
Emma worked at a local pub back home in Sydney - Without fail when people would wave uncontrollably at the opposite end of the bar in a 'no service' area.
Val has worked in The Long Hall for the last 40 years - Whistling or clicking fingers at me.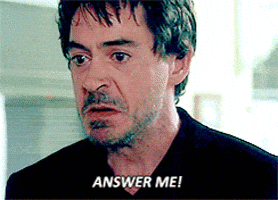 What's the worst thing for someone to order?
Olivia - Admittedly, I was a pretty crap bartender so basically any cocktail under the sun. You'd also be surprised by how many people complained that I didn't fill their wine glass up. A simple glass of Pinot would turn into a 15-minute back and forth with me having to whip out the drink measure.
Laura - Anything that requires setting the drink on fire or having a piece of fruit used as garnish that needs to be toasted - flames and bartending do not mix well.
Daniel -  Oh, there's a list but it's more about how people order rather than what. String orders drive me mad. I don't feel like doing laps of the bar when you order one drink at a time in a eight drink order - especially cocktails!
When you get to clicky mcwavy face and they don't know what they want or turn around and shout over to their friend and see what they want. Be prepared.
And, I cannot stress this enough - ordering the f**king stout last! 
Rossa - If you're talking about a specific drink it's got to be Irish Coffee. If you're talking about the way a customer orders, then it's when they drip-feed you the order like, 'Two gin and tonics', you get them and when you arrive back you get 'two more gin and tonics'. You ask if that's everything to which they nod their head. You bring back the drinks and they say 'one more gin and tonic and a pint of Guinness...'.
This is particularly annoying when it's busy because you could have two or three other orders and those people are staring at you impatiently, which is fair enough. No one likes to wait for a drink!
Emma - Shots, any form of shots.
Val - For me, there are no annoying orders.
Are you judging what we order?
Olivia - Nah, my go to is vodka and coke, so each to their own. Although, if it's super pretentious then I might judge you.
Daniel - Not what you order but again, for me it's the way people order. You can not be a shrinking violet when the bar is full and the DJ is in the main part of his set. Speak clearly and loudly.
Rossa - Never! Unless I'm trying to judge whether or not you've had enough.
Emma - Only if you are ordering a vodka water.
Val - It's changing times so I'm not judging. 
What's the funniest thing you've seen from behind the bar?
Olivia - One New Year's, I was working and there was a cage fighting event on in the venue I was working in. All the staff wanted five minutes to say 'Happy New Year' to each other so we tried to close the barrier on the bar. Bad idea.
We had people jumping onto the bar like monkeys and lads trying to push women under the barrier. Not good, but was funny to see what people would do for a drink.
Daniel - Once took an order from a man and woman, both in their early 20s, and when it came to the payment I said, "Together?" as in are ye paying together. She just panicked and was like, "Oh God, no, no, no, NOOOO! We are just friends".
It was like the moment in The Simpsons when Bart paused the screen so you could see the exact moment Ralph's heart broke. 
Rossa - A man who thought a pair of tracksuit bottoms were his jacket. I'd say he spent ten minutes at it. He didn't even seem very drunk!
Emma - Just all of the attempts from males to pick up any female in sight and failing spectacularly.
Val - A few years ago, a couple of lads were doing shots with Tabasco sauce in them. Their faces were priceless.
What's the one thing you wish people wouldn't do?
Olivia - A guy threw coins at my face one time - really wish people wouldn't do stupid shit like that.
Laura - Leave chewing gum behind - in or on the glass - gross!
Daniel - Tear up beer mats... WHY!? They tear them into a million pieces that then get soaking wet and stick to the floor, tables and is just a general pain. If you are sexually frustrated, burn it off on the dance floor and not on the poor defenseless beer mat.
Rossa - Double order! Some people order from one bar tender and then order the same drinks from another bartender 30 seconds later. Nothing will upset a bartender more. Firstly, it's wasting drink, and to a bartender drink is precious. Secondly, it's an affront to the bartender's skill because the implication is that you're too slow.
Emma - After you have completed serving their order, you put it all through the till and go to tell them how much and they decide to throw in another two drinks.
Val - Tearing up beer mats and then brushing them onto floor.
Have you ever given life advice? If so, what did you say?
Olivia - No, I'm not in a position to give life advice to anyone.
Daniel - Absolutely not. I'm no therapist. I'm all for chats behind the bar but keep it light and breezy.
Rossa - Haha! Not really. I'd be far more likely to give people life advice if I was on the other side of the counter.
Emma -  Every now and then. A few regulars were in the pub a little too often and they knew that, so generally just trying to give them a nudge to find a another hobby.
Val - It's OK to drink once your controlling it, but when the drink starts to control you it's time to give it up. 
Are you ever flirting with us or are we just drunk?
Olivia - Not gonna lie, I worked smack bang in the middle of my college campus so I was definitely flirting.
Laura - In some countries where bartenders are relying on tips for a weekly wage, their efforts to be overly nice can be misconstrued as flirting. But in a very busy bar, in Ireland, if you think they're flirting, you're probably just imagining it.
Daniel - No, I'm being nice for those sweet sweet tips and absolutely not flirting with you
Rossa - Probably unintentionally, to be honest. You're trying to be nice to everyone so it's hard to differentiate. 
Emma - We are flirting with you mainly because TIPS! But also because every now and then we genuinely forget you are drunk.
Val - Oh yeah, but we know how or who to do it with and 95% of the time, it's only a bit of fun.
Is it OK to flirt with the bartender?
Olivia - Yeah, sure what have you to lose? Just don't be creepy.
Laura - As OK as it is to flirt with random people you have just met. You have to judge the situation for yourself and see if it's appropriate.
Daniel - Depends on how busy the bar is. If it's heaving, don't even think about it. If it's OK to talk but they don't seem keen, then drop it. We can't exactly walk away from the situation. But I will say, I met my girlfriend because she talked to me behind the bar!
Rossa - Absolutely, as long as you're not harassing them. And if it's a busy bar don't expect them to stop for a chat.
Emma - Yaaaas! Makes the shift a little more entertaining.
Val - It is and we can be professional about it and not take it too seriously.
What's a cool person's order?
Olivia - Oh, good one. Order a Whiskey Sour and you're pretty cool to me, tbh.
Daniel - Not a drink but again coming back to the way someone orders. Someone who's not talking to the person three people behind them, not on their phone, just relaxed and waits their turn and orders clearly and quickly and leaves the change. 
Rossa -  I think it's cool when a guy orders a pint of Guinness with a whiskey chaser. For a girl I'd say tequila and soda. You just know she's a bit of craic!
Emma - Espresso martini or keeping it simple with a pint of any draught.
Val - Nowadays, it's got to be the gin and tonic in the fancy glass.
DailyEdge is on Instagram!