ON FRIDAY, A bomb scare closed off several streets in central Belfast.
It was a potential nightmare for local businesses on one of the busiest days in the year for shopping and socialising.
White's Tavern, which claims to be the oldest tavern in Belfast, was one of those affected:

And this is how they responded: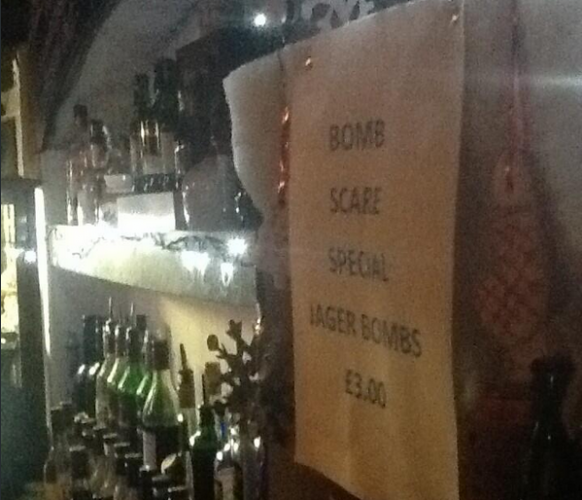 Twitter / Whites Tavern Twitter / Whites Tavern / Whites Tavern
Several Friday night partiers tweeted the news with the hashtag #TakeBackTheCity, which has been using to highlight positive elements in Belfast.
Whites also had this message: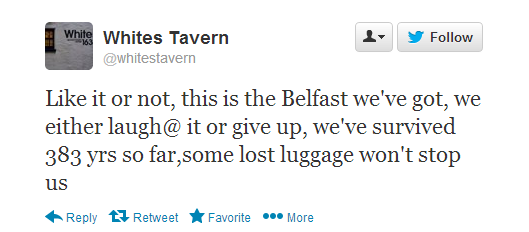 Perfect.