BENEFIT COSMETICS ARE the latest brand to find themselves at the epicenter of a Twitter storm.
The UK branch of the company decided to join in on the #MakeAMovieAFatty hashtag with some er, creative contributions.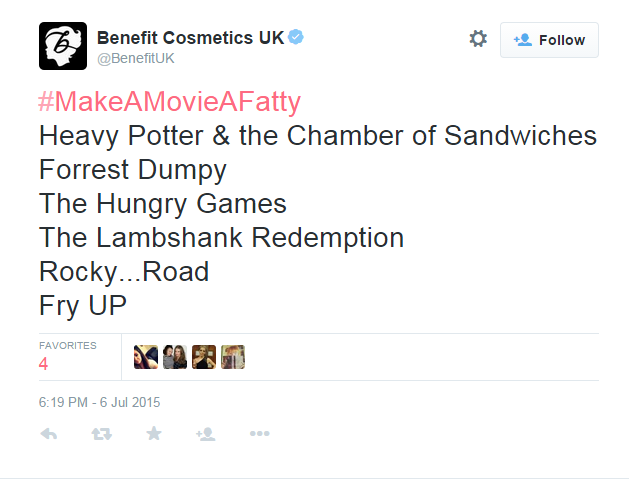 The tweets have now been deleted, but it didn't stop angry followers from calling them out on it.
People were really upset, claiming that the company was shaming their body size by adding to the joke
An explanation was posted soon after the tweets were deleted, with an apology coming soon after
But for some, it was too little too late
But not everyone agreed that the hashtag was offensive, with many sticking up for Benefit, claiming people were being far too touchy
Either way, pray for whoever runs the Benefit social media accounts right now.