1. The time Liam Gallagher said Mumford and Sons looked like they had nits
PA Archive / Press Association Images PA Archive / Press Association Images / Press Association Images
The former Oasis frontman made this very specific/dead-on remark regarding Mumford and Sons:
Everyone looks like they've got f***ing nits and eat lentil soup with their sleeves rolled up. They all look like they live on the heath. Maybe that's where they record.
2. This interaction between Piers Morgan and Gary Lineker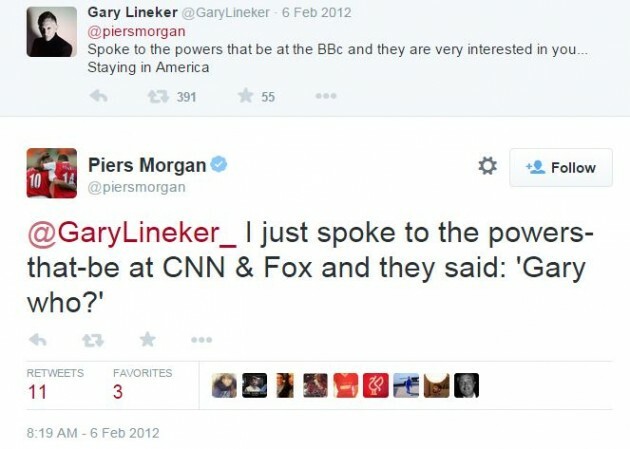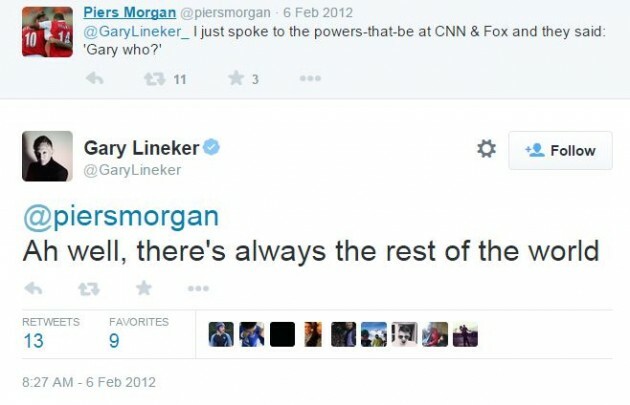 3. Miley Cyrus basically calling Jennifer Lawrence a fantasist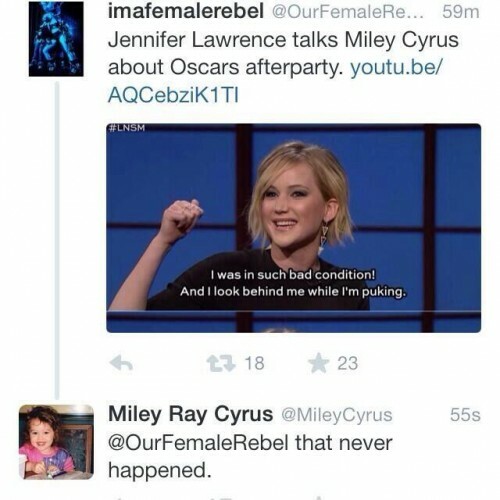 Oh No They Didn't! Oh No They Didn't!
Background: Jennifer Lawrence claimed that she had gotten so drunk at the Oscars after-party that Miley Cyrus was like, "Get it together." In turn, Miley accused her of making it all up.
Morto.
4. That time Snoop Dogg likened Iggy Azalea to the stars of White Chicks
Snoop Dogg / Instagram Snoop Dogg / Instagram / Instagram
And Iggy responded by dressing up as White Chicks for Halloween.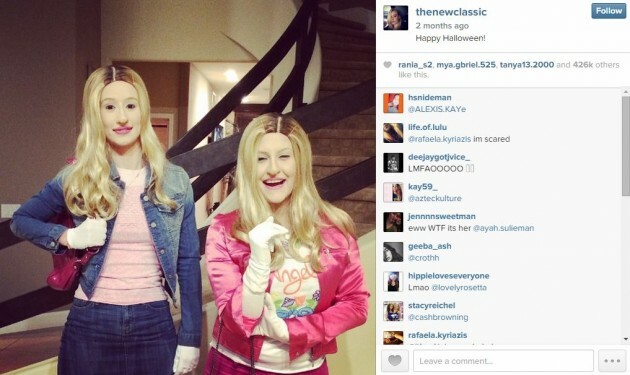 Iggy Azalea / Instagram Iggy Azalea / Instagram / Instagram
Well played, everyone.
5. This war of words between music producer Diplo and Lorde
Music producer Diplo, who is rumoured to be dating Taylor Swift's foe Katy Perry, tweeted this link to a fundraiser to "get Taylor Swift a booty".
In response, Lorde tweeted this.
OH SNAP.
6. The cake war waged between Martha Stewart and Gwyneth Paltrow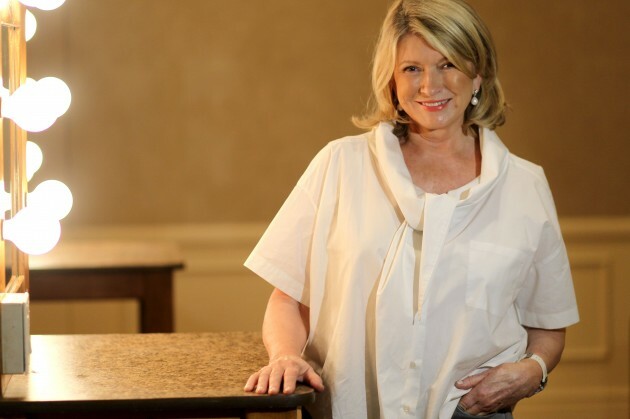 AP / Press Association Images AP / Press Association Images / Press Association Images
Earlier this year, lifestyle queen Martha Stewart had the following to say about Gwyneth Paltrow trying to move in on her territory.
She just needs to be quiet. She's a movie star. If she were confident in her acting, she wouldn't be trying to be Martha Stewart.
In October, Stewart published a cake recipe under the title Conscious Coupling, a not-so-subtle allusion to Gwyneth Paltrow's conscious uncoupling with Chris Martin this year.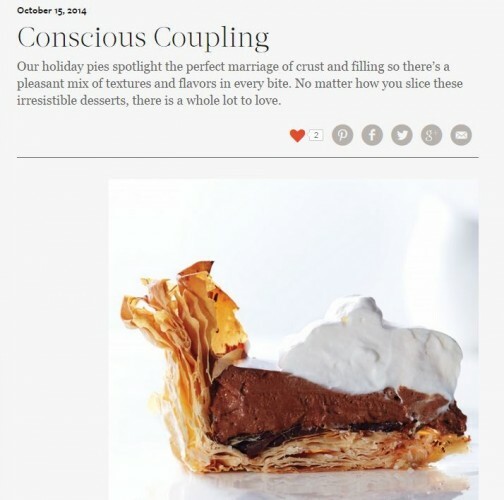 Martha Stewart Martha Stewart
Gwyneth retaliated by posting a recipe for Jailbird Cake on her site Goop, which many saw as a dig at Martha Stewart's infamous stint in prison.
Goop Goop
Damn.
7. Elton John on Madonna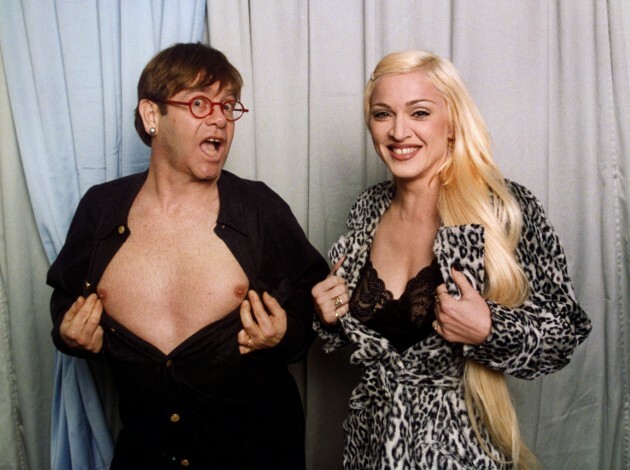 Duncan Raban / EMPICS Entertainment Duncan Raban / EMPICS Entertainment / EMPICS Entertainment
Elton let rip on Madonna during her recent MDNA tour in an expletive-laced rant.
She's such a nightmare. Her career is over, I can tell you that. Her tour is a disaster and it couldn't happen to a bigger c***.  If Madonna had any common sense, she would have made a record like Ray of Light, stayed away from the dance stuff and just been a great pop singer and made great pop records, which she does brilliantly.
He ended his rant with this not-so-kind remark.
And she looks like a f—ing fairground stripper.
8. Conan O'Brien and former Secretary of State Madeleine Albright
O'Brien tweeted this joke…
And Madeleine Albright shot back…
ALL HAIL MADELEINE ALBRIGHT.
9. Aretha Franklin on Taylor Swift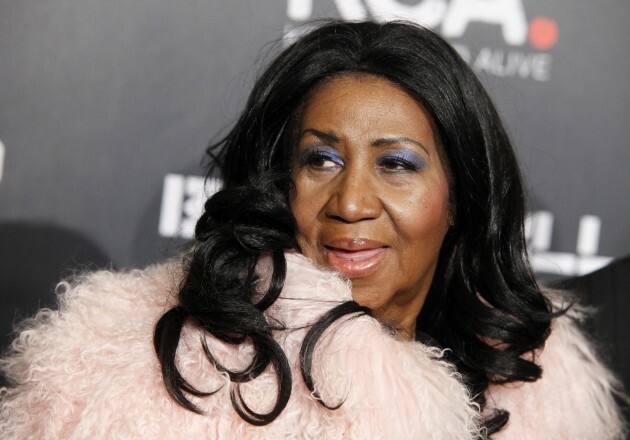 AP / Press Association Images AP / Press Association Images / Press Association Images
After the release of Diva, her recent covers album, Aretha Franklin was asked for her thoughts on a number of contemporary singers.
When Taylor Swift's name came up, Franklin refused to compliment or even acknowledge Taylor Swift's musical abilities and instead praised her dresses.
Great gowns. Beautiful gowns.
And that was it. Ouch.
10. That time Caroline Wozniacki got a sly dig in at Rory McIlroy's height
After Rory McIlroy called off their engagement, Caroline Wozniacki posted this photo to Instagram in which she remarked that she could wear heels for the first time in three years. (Wozniacki is just that little bit taller than McIlroy.)
Expertly done, girl.