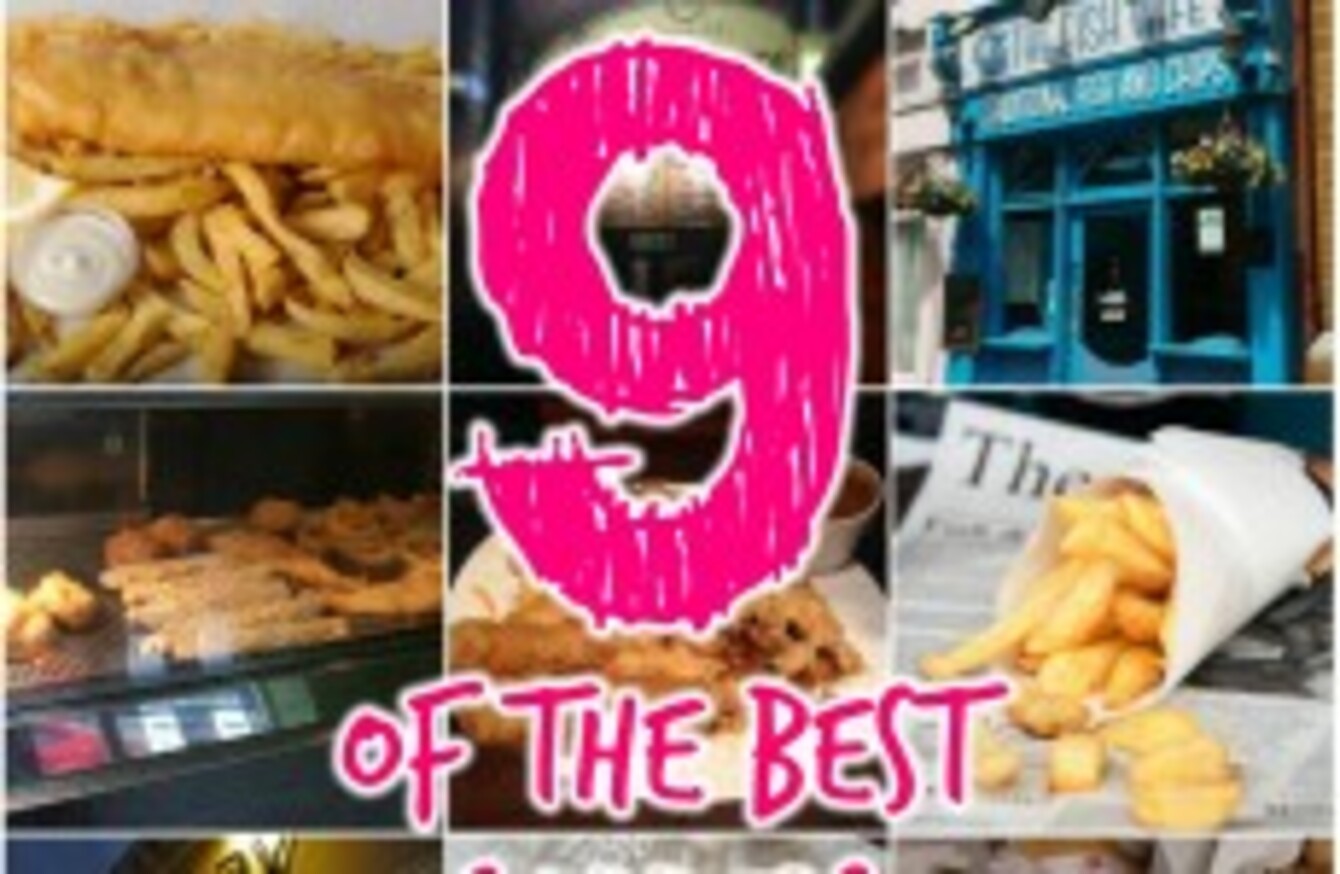 1. The Fish Wife
Now arguably the best chipper in Cork City. Fabulously fluffy, freshly fried chips. And their fish isn't half bad either. You can even have your food delivered to the pub across the street! Chips and a pint? Always a winner.
2. KC & Son & Sons
The queues, the queues! Everyone talks about the queues. They even have a 'queue cam'. But the queues are there for a reason – great food that you'd… queue for. Their garlic chips and cheesy chips are totally top notch. Get queuing!
3. Jackie Lennox's
Serving up chips to the people of Cork since 1951, Jackie Lennox's is another Cork institution that no chipper listing could omit. Expect queues around the shop and shout loudly if you don't want your chips to be salted and vinegared with vigour. Chips wrapped in paper for extra flavour. Mmmm…
4. The Golden Fry
Also vying for a place at the top of the 'best chipper in Cork listing', The Golden Fry is right up there in terms of taste and quality. It's actually a 'seafood specialist' and their deep fried prawns or scampi are to die for. But if it's chips you want, you can't get much better.
5. Dino's
Run by the Cork legend that is Denis 'Dino' Cregan (a former city mayor) Dino's now have a chain of chip shops around the city and county (Blackpool, Douglas, Turner's Cross and Bishopstown). They're honest to goodness traditional home cut chips and Dino even claims they're healthy. Last year he publicly claimed he eats a sausage and a few chips a day. Cholesterol check on its way!
6. Bartie's Traditional Takeaway
Bartie's in Ballyphehane does what it says on the tin. It's a traditional cheap and cheerful chipper but they take pride in their fesh cut chips. If you're in the area, pop in.
7. Luciano's
Luciano's in Dillon's Cross is essentially an Italian takeaway pizzeria but they serve great chips – huge portions – and are good value. Try their mushy peas and chips for €3 for a delicious low budget dinner.
8. Elsie's Fish and Chips
For a northside chipper, you can't beat Elsie's in Ballyvolane. They do an orgasmic chip sandwich and you can expect to have the craic with the girls behind the counter.
9. Chish n Fips
Worth the spin out to Crosshaven for the name alone! Tasty sit in or takeaway chips by the sea. What could be better?