TODAY, THOUSANDS OF people took to the streets in Dublin to march in this year's Dublin Pride Parade.
And following the recent legalisation of same sex marriage, both in Ireland and the United States, it was a Pride to remember.
Here are some of the best moments.
<3
1. When Dublin was essentially transformed into a rainbow
2. When Oscar Wilde himself joined in on the merriment
3. When Leo Varadkar wore a rainbow flag draped around his shoulders
4. When Jerry Buttimer was the happiest man in Dublin
5. When this precious child was the most adorable person ever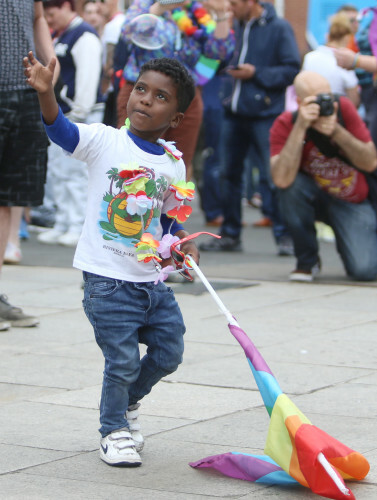 Sam Boal / Photocall Ireland Sam Boal / Photocall Ireland / Photocall Ireland
6. When rainbow flags became the most coveted item in the city
7. When the team from Yes Equality Roscommon were invited to lead the Yes Eqaulity delegation <3
8. When this old woman expressed concern for how cold everyone would get
9. When this little pooch made his voice heard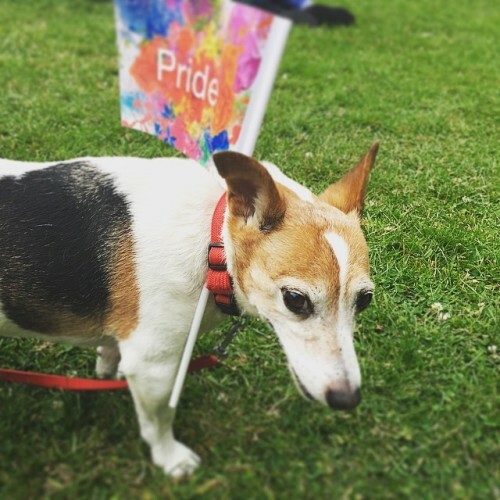 jayneebob jayneebob
10. When Frances Fitzgerald broke out a brightly coloured dress for the day that was in it
11. When the requisite lorry drove through and reminded us that we were at an Irish parade
colmcoyne / Vine
12. When John Lyons walked in the parade with his Mam
13. When Panti Bliss took the most glamorous taxi selfie that has ever been taken
14. And delivered a killer speech on stage
15. When Senator David Norris wore this tie <3
16. The best moment, though? Seeing the size of the crowds
Good work, Dublin.