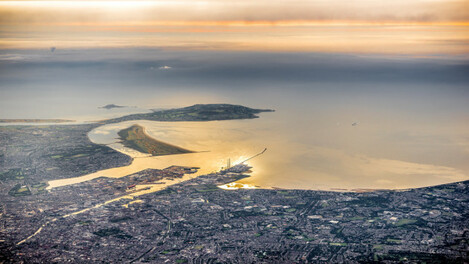 Source: j0sh (www.pixael.com)
DUBLIN WAS HANDED a global travel award at the weekend, being named the favourite city of tourists from around the world.
But we don't need that to appreciate it. At its best, Dublin is a wonderful place.
1. The view across the bay at sunset
Source: Rodric84
2. The warm and somehow welcoming fug in Grogans on a winter afternoon
Source: picturesbyJOE
3. The smell as you pass the donut stand on O'Connell Street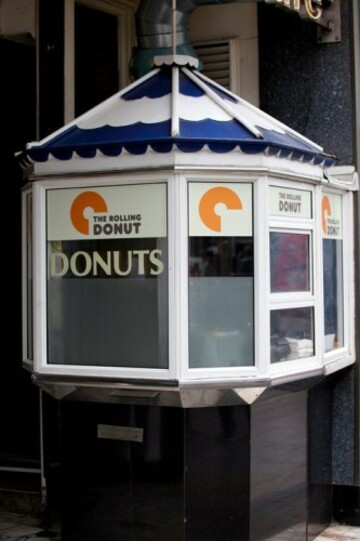 Source: The Rolling Donut
4. The young deer in the Phoenix Park at fawning season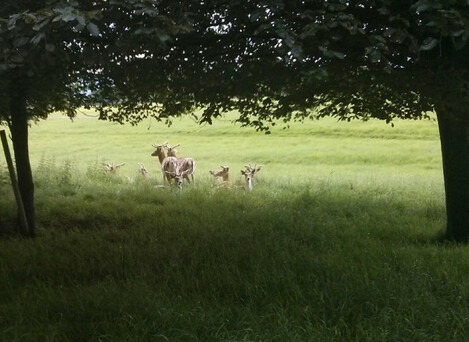 Source: pburka
5. The razor-sharp local wit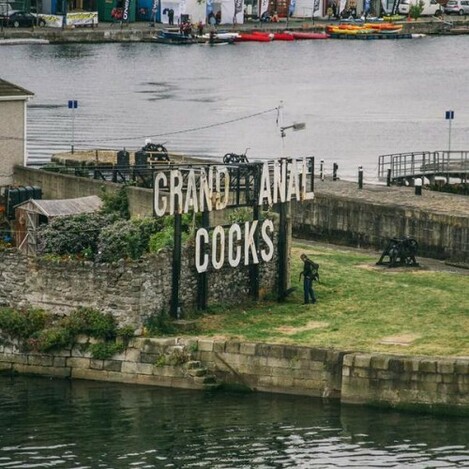 Source: @ColmQCusack
6. The fact that the most beautiful architecture turns up in the most unexpected places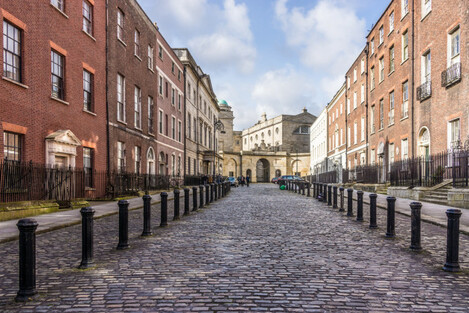 Source: infomatique
Like dingy Henrietta Street: off a four-lane traffic artery on the northside, falling apart, stunning.
7. The few old shops still left in the Liberties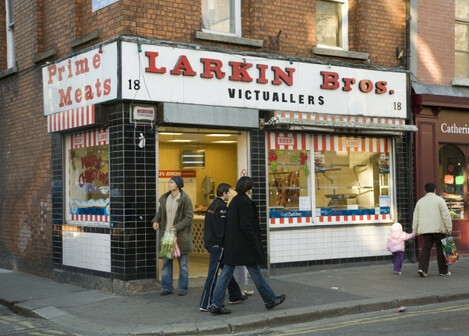 Source: infomatique
See also: Jas Fagan, Communion Tailor.*
8. The party in the chipper queue after closing time
Source: seamus_walsh
Everyone is equal when it comes to curry cheese chips.
9. The smell of the sea off the Liffey when the tide comes in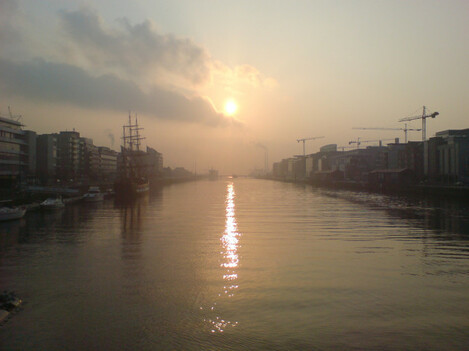 Source: Cullion
Kinda manky. But… kinda nice.
10. The occasional moment of glorious community on Dublin Bus
Source: Nick J Sheridan/YouTube
11. That feeling when you open the door to the Stag's Head snug, and there's nobody in there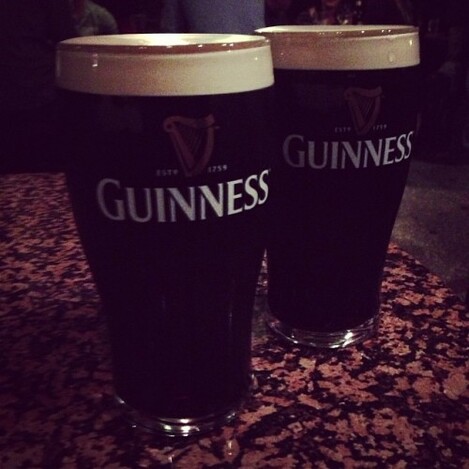 Source: wicksrose
12. The sunshine on Dun Laoghaire pier with a 99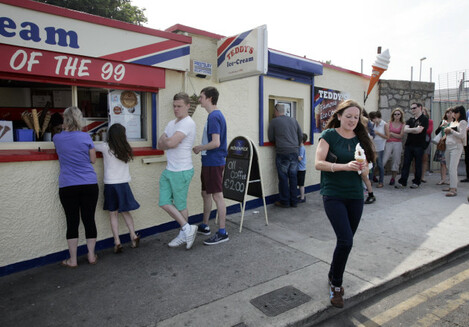 Source: Mark Stedman/Photocall Ireland
13. The traces of the past you don't see until you look up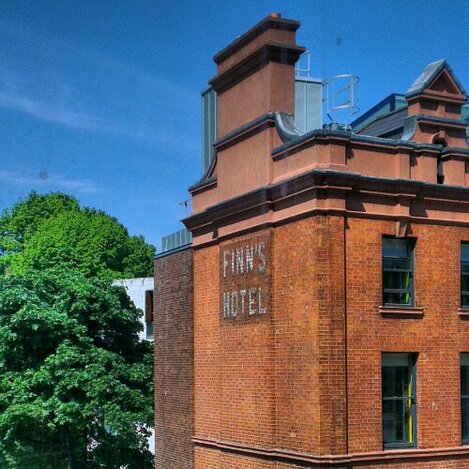 Source: Dublin Ghost Signs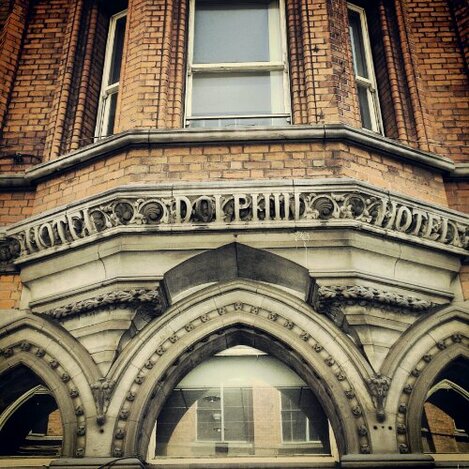 Source: Dublin Ghost Signs
14. The tourists making a hames of the backward bicycle in Temple Bar
Source: mravecsk1/YouTube
15. The way the old, reliable Christmas lights might make you feel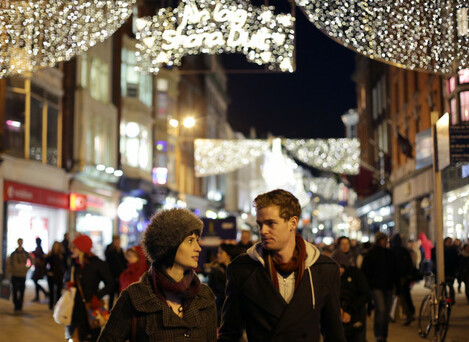 Source: Laura Hutton/Photocall Ireland
16. The insistence on having rhyming names for EVERYTHING
Source: infomatique
17. The smell of the brewery, of course
Source: ChrisYunker
18. The wonderful Lady of the Northside
Source: ghvm/YouTube
19. The Forklift Gauntlet around the fruit markets in the early morning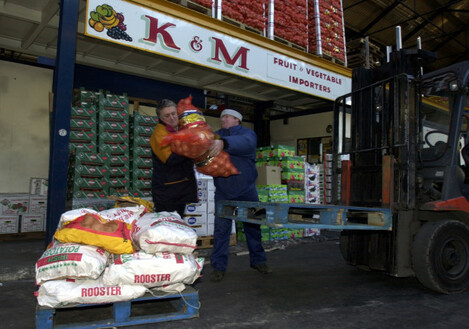 Source: Leon Farrell/Photocall Ireland
20. The Poolbeg towers as you land in the plane
21. And the way a single sunny day can turn the whole city upside down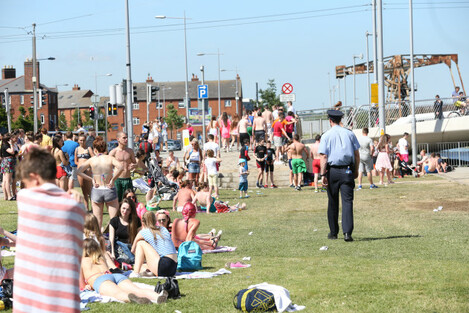 Source: RollingNews.ie
*Update: Sadly, Larkin's has now closed down too :(