Updated February 10, 10.45am
BETTER CALL SAUL is one of the most highly-anticipated TV shows of 2015.
The programme is being pitched as a "dark comedic prequel" to Breaking Bad and features beloved attorney Saul Goodman in the years before he became, well, Saul Goodman.
But what else is there to it? Allow us to explain.
What's it all about?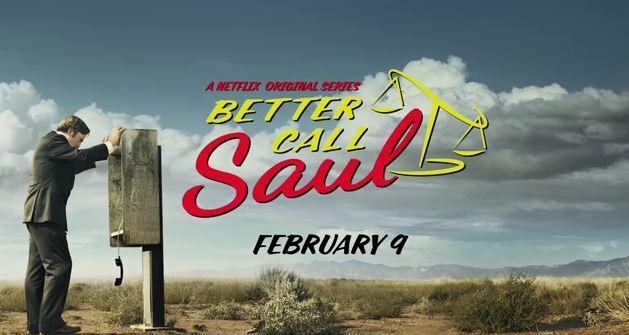 Netflix / YouTube Netflix / YouTube / YouTube
The show is set six years before Saul Goodman became acquainted with Walter White. In the show, he is still Jimmy McGill, a small-time legal eagle trying to make ends meet. During the show, we witness him transform into the crooked Saul Goodman we all know and love.
Are there any other Breaking Bad characters in it?
AMC AMC
Mike Ehrmentraut is!
But you won't be seeing Walter or Jesse any time soon. The show's co-creator Peter Gould ruled out the possibility of any cameo appearances in the first season.
Walt and Jesse will not appear in season one. We want this to stand on its own. We don't want to mislead people in expecting something that's not going to happen. But having said that, everything else is on the table.
Don't despair, though: he did hint that other faces could make a return in later seasons.
I have to admit a big part of the fun for us…setting the show as a prequel is that it allows the sky to be limit in the sense that all the characters that are deceased when Breaking Bad ends could show up.
So, who else is in it?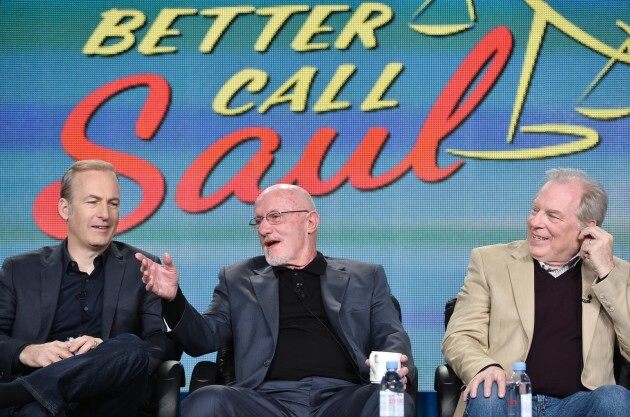 John Shearer John Shearer
Michael McKean (This is Spinal Tap), Rhea Seehorn (Franklin & Bash), Patrick Fabian (Big Love) and Michael Mando (Orphan Black) are the four other principal actors.
They're not all household names just yet, but you can bet your bottom dollar that they will be soon.
What are the critics saying?
Ursula Coyote / AMC Ursula Coyote / AMC / AMC
It's currently at 100% on Rotten Tomatoes.
The Hollywood Reporter wrote that actor Bob Odenkirk was "superb" and that, regardless of whether the show lives up to its predecessor, "going along for the ride, no matter how it unspools, seems absolutely essential".
Meanwhile, Variety wrote that it has Breaking Bad's "flavor and black comedy" without having its "emotional core".
NPR loved it, calling it a "stunningly entertaining TV series" in its own right.
The consensus? It may not reach the heights of Breaking Bad right out the gate, but it's still very much worth watching.
How can I watch it?
YouTube YouTube
The show debuts on US television tonight, but Irish viewers will be able to watch it on Netflix from 7am tomorrow morning.
Set the alarm clock.