EVERY WEEKDAY MORNING, DailyEdge.ie rounds up the best of the day's celebrity dirt from the top to the very bottom.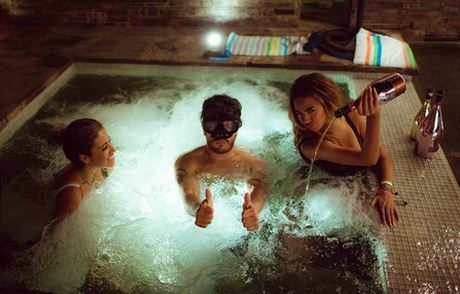 Beyonce literally has money to throw away. 
Well, that's what it looks like if the news that she poured a $20k bottle of champagne into a hot tub in her new video for Feeling Myself is true.
People have noted that the bottle she pours out looks a lot like a bottle of Armand de Brignac, that can cost anything from $300 to tens of thousands. (E! Online)
Naturally, the headlines have gone with the upper end of the price scale, and naturally, people are outraged.
We can't relate. We get emotional if we spill a bit of our €5 Montepulciano from Lidl.
The beef between Cheryl and Louis rages on. 
Chezza has accused Louis of being obsessed with her after her called her "irrelevant" and "lazy" in an interview with Heat magazine, in a desperate bid to keep himself relevant. (Huff Po)
Cheryl also revealed that Louis used to ask her advice about what to say to X Factor contestants on stage because he 'didn't know'.
We await Louis' reply with bated breath. And then Cheryl's reply. And then Simon Cowell's hot take. Jamelia will probably have some thoughts too. And then Louis again.
Rosanna Davison got to sit with newly crowned King of Ireland and All Who Sail In Her at an awards show last night. 
Rosie was sitting with the DOD (sorry David O'Doherty, there's a new man in town) and his wife Maj at the Pride of Ireland awards.
Lucky cah.
And the rest of the day's celebrity dirt…
Hozier straightened his hair, and people are disgusted (DailyEdge.ie) 
Liam has said that Zayn did leave One Directon to save his relationship. Romance. (3am)
Jared Leto can work a bum bug (E! Online)
Rumer Willis is on Dancing With The Stars in the US, and her whole family have been showing their support (Buzzfeed)
David Letterman has been offered free porn for life (TMZ)
Catch up on this week's Dredges: