BEYONCÉ RELEASED A surprise 'visual album' on iTunes this morning and the world went crazy.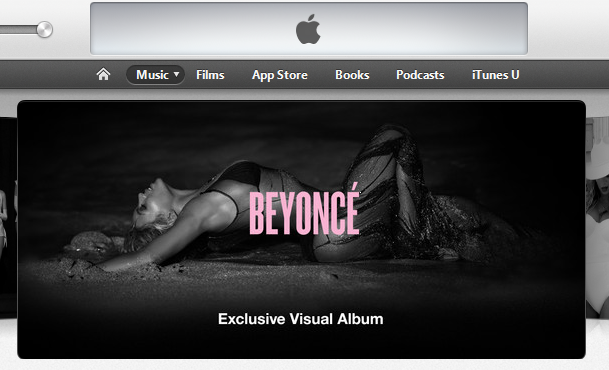 The album contains 14 new tracks and 17 new videos – one for each of the tracks, plus a couple bonus.
The tracks cannot be downloaded individually, meaning thousands of fans rushed to download the full album all at once.
So many people did this that it broke iTunes. At least, according to dozens of Twitter users.



Beyoncé said the album was meant to be an audio-visual experience. In a statement, she explained:
I see music. It's more than just what I hear. When I'm connected to something, I immediately see a visual or a series of images that are tied to a feeling or an emotion, a memory from my childhood, thoughts about life, my dreams or my fantasies. And they're all connected to the music.
There are now 30-second previews of all 17 videos on Beyoncé's YouTube channel.
Here's Drunk In Love, featuring Jay Z:
Beyonce
And here's Mine, featuring Drake:
Beyonce