BEYONCÉ AND JAY-Z's new album 'Everything Is Love' is now available on all streaming platforms.
The move comes despite Bey's bars on 'Nice', where she says:
If I gave two f**ks about streaming numbers, [I] would have put Lemonade up on Spotify."
Interesting.
Anyway, some devoted fans are a bit cheesed off that the Carters decided to do this after they'd forked out for a Tidal subscription (listen, we all run out of fake emails eventually). Good luck cancelling those subscriptions lads! That's a tenner you'll never get back.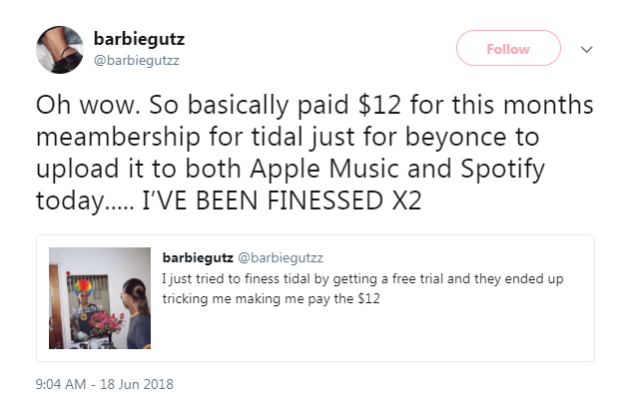 There's only one woman (or man? Who knows) for the job …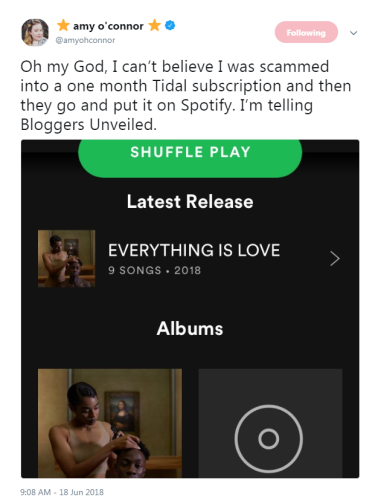 Tidal? I don't know her.
Beyoncé and Jay-Z are the original scammers. Don't play yourself.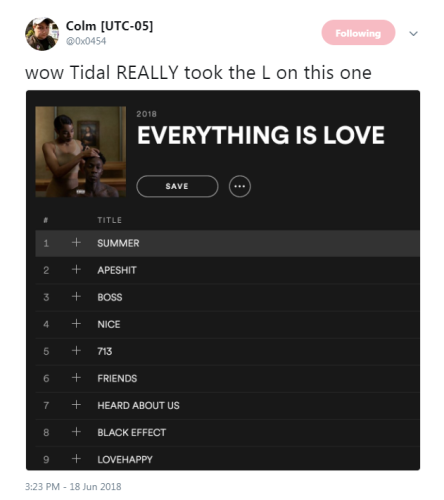 The people are using your own GIFs against you, Yoncé.
She needs it more than we do. Three kids to feed and all.
Mind = blown.

Brb, sprinting away from Jay-Z's lies.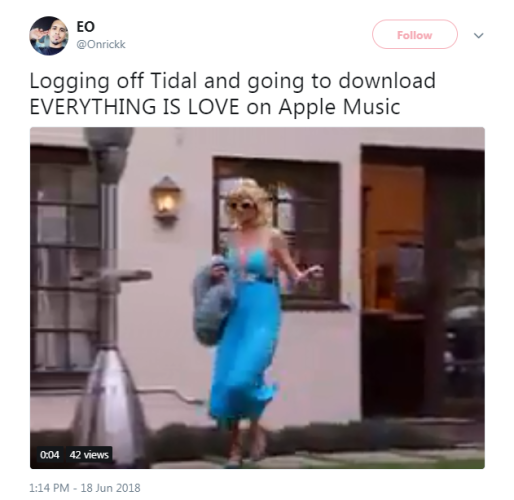 Don't know how to help you with that one, Christian.
Better luck next time, Tidal.
DailyEdge is on Instagram!