EVERY WEEKDAY MORNING, the Daily Edge rounds up the best of the day's celebrity dirt from the top to the very bottom. Here's The Dredge.
#SING FOR IT After Beyoncé "sang" her heart out as she "performed" the National Anthem at President Barack Obama's inauguration she "fled" to New Orleans to escape the heartache she's caused (okay, okay, we'll lay off the inverted commas).
Admittedly we're being dramatic.
A popstar mimed an extremely important song on an extremely important day because she was going to be singing outside in the wind and cold. Kelly Clarkson managed to sing live though. Just sayin'.
Doesn't mean it doesn't hurt Bey. Doesn't mean it doesn't hurt.
Next thing you'll be telling us that Michelle was the real brains behind Destiny's Child.
Let's have another look at that performance shall we?
YouTube/TheDailyConversation
#BUMP DON'T LIE Shakira is a mammy… this time for real.
The Columbian star and partner footballer Gerard Pique have welcomed a son called Milan. (USA Today)
They punk*d us last month on Spain's equivalent of April Fool's Day by tweeting that Shakira had given birth to a baby boy.
In a statement posted to the singer's website yesterday the pair have that baby Milan "just like his father… became a member of FC Barcelona at birth".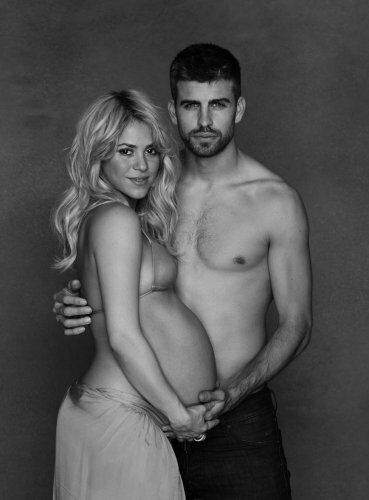 Image how beautiful that baby is going to be? (Image: Shakira.com)
#THIRD TIME'S A CHARM We're still recovering from the news that Jordan/Katie Price got married for a third time to stripper Kieran Hayler after a six week romance.
Imagine how Peter Andre feels? He's said that he only found out about the marriage after reading about it online, and is afraid of the message it will send to the pair's children Princess and Junior. Yes, the child's name is Princess. Princess Tiaamii. (Daily Mail)
Price has posted a statement on her website saying she knew her latest marriage was going to attract criticism, but that she's not going to play out an argument about the children in public.
The last time she posted a statement was on 7 November 2012, to announce her separation from her last fiance Leandro. She doesn't hang around, does she?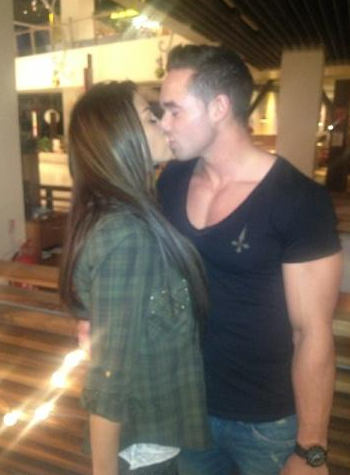 Katie and Keiran, the newly weds. They've known each other for two months. (@KieranHayler)
And the rest of the day's celebrity dirt…