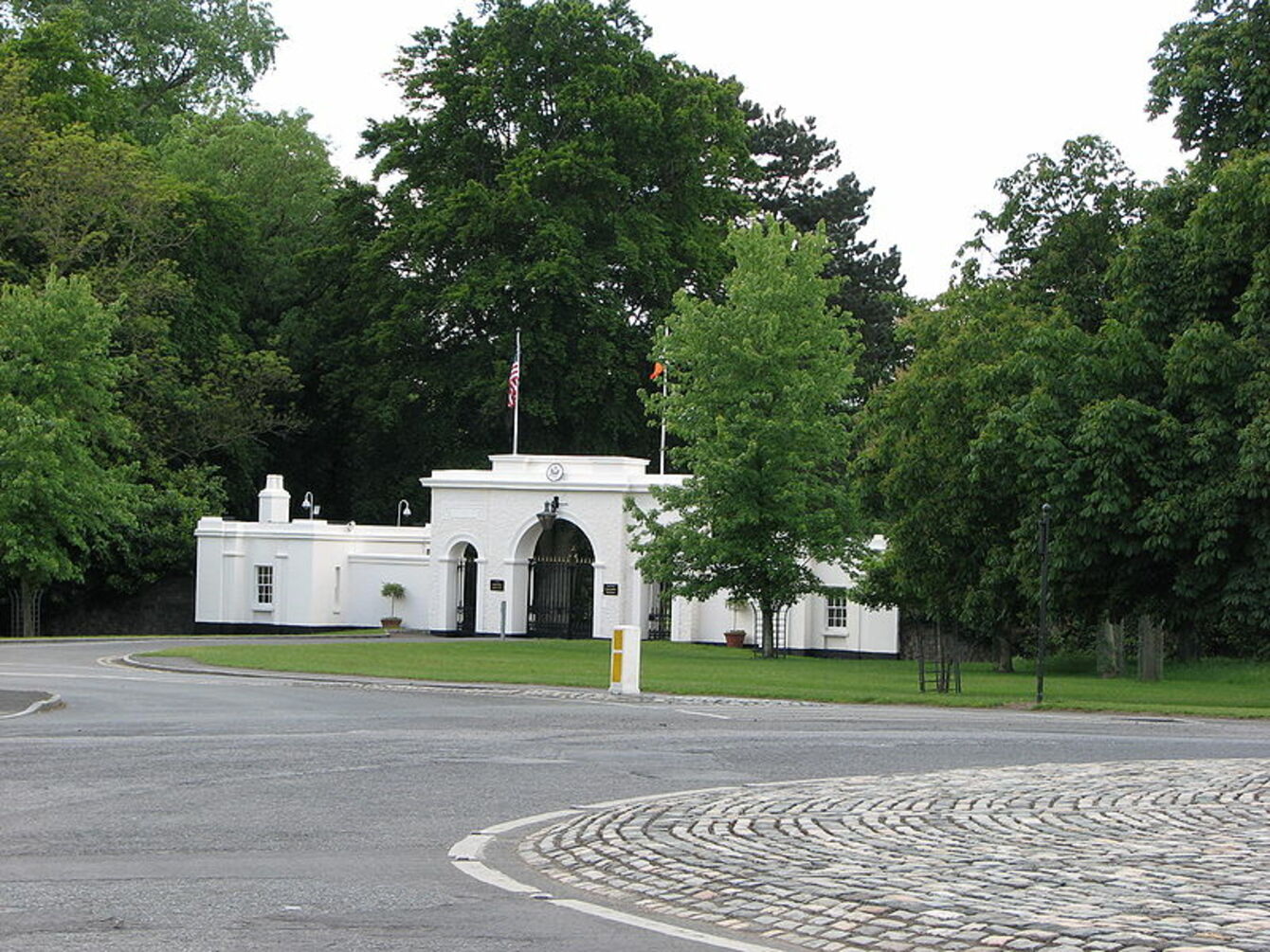 The entrance to the US Ambassador's residence in Dublin's Phoenix Park
The entrance to the US Ambassador's residence in Dublin's Phoenix Park
US AMBASSADOR DAN ROONEY hosted a 4th of July party to celebrate Independence Day, opening up his garden but not his house.
The Ambassador's residence has long been kept under wraps, with only a lucky few able to peek beyond the hall door of the Phoenix Park residence.
Last year however, The New York Times took a look around the residence, built in 1776 by Colonel John Blaquiere, the British government's chief secretary. The mansion, which is rented from the Irish government for a $1 a year, has been the ambassador's residence since 1949.
Last year was the first time that any major work had been done on the house since 1952 with former Ambassador Thomas C. Foley investing between $400,000 and 500,000 of his own money on the house.
You can now take an online tour of the house that guests have included Presidents Kennedy, Clinton and George H. W. Bush, as well as celebrities like Bing Crosby and Princess Grace of Monaco.