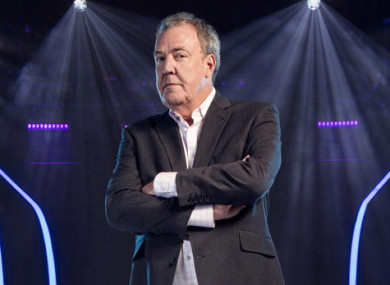 DailyEdge.ie rounds up the TV shows that you'll be tweeting about tonight and talking about tomorrow.
Who Wants To Be A Millionaire? (TV3, 9.15pm)
New series. Jeremy Clarkson steps into Chris Tarrant's shoes to host the first in a special week-long revival of the quiz, which is celebrating its 20th anniversary this year. Contestants sit in the famous chair to answer a maximum of 15 questions, hoping to win £1million and join original millionaires Judith Keppel, David Edwards, Robert Brydges, Pat Gibson and Ingram Wilcox. As ever, each player has three lifelines – Ask the Audience, Phone a Friend and 50:50, and there are also some new twists along the way.
The Guard (RTÉ, 9.10pm)
A laidback Irish policeman has a sharp mind for detective work, but a less than dedicated attitude to enforcing the law. His simple life is disrupted when he is forced to work with an uptight FBI agent in pursuit of an international drug-smuggling operation. Comedy thriller, with Brendan Gleeson, Don Cheadle and Mark Strong.
Britain's Got Talent (TV3, 8.00pm)
Ant and Dec host the fourth audition round of the nationwide talent search, which sees a wide variety of acts, from comedians to contortionists, singers to spoon players, compete to impress judges Simon Cowell, Alesha Dixon, Amanda Holden and David Walliams. Whomever the quartet choose to send through to the live stages will then be in with a chance of winning a huge cash prize and a coveted slot at the Royal Variety Performance later this year, following in the footsteps of 2017 winner Tokio Myers.
Everyone's talking about: This clip from The £100k Drop
Prepare to cringe.
Can't see the video? Click here.
Or flick over for…
Pan (RTÉ One, 7.05pm) A 12-year-old orphan is abducted and taken away to a magical land by a band of pirates.
Zoolander 2 (Channel 4, 9.00pm) Derek Zoolander and Hansel McDonald must step back into the spotlight and save the day.
Wildflower (TG4, 9.30pm) Friendship blossoms between two teenagers and an epileptic girl who is cruelly kept in a cage by her abusive father.
DailyEdge is on Instagram!