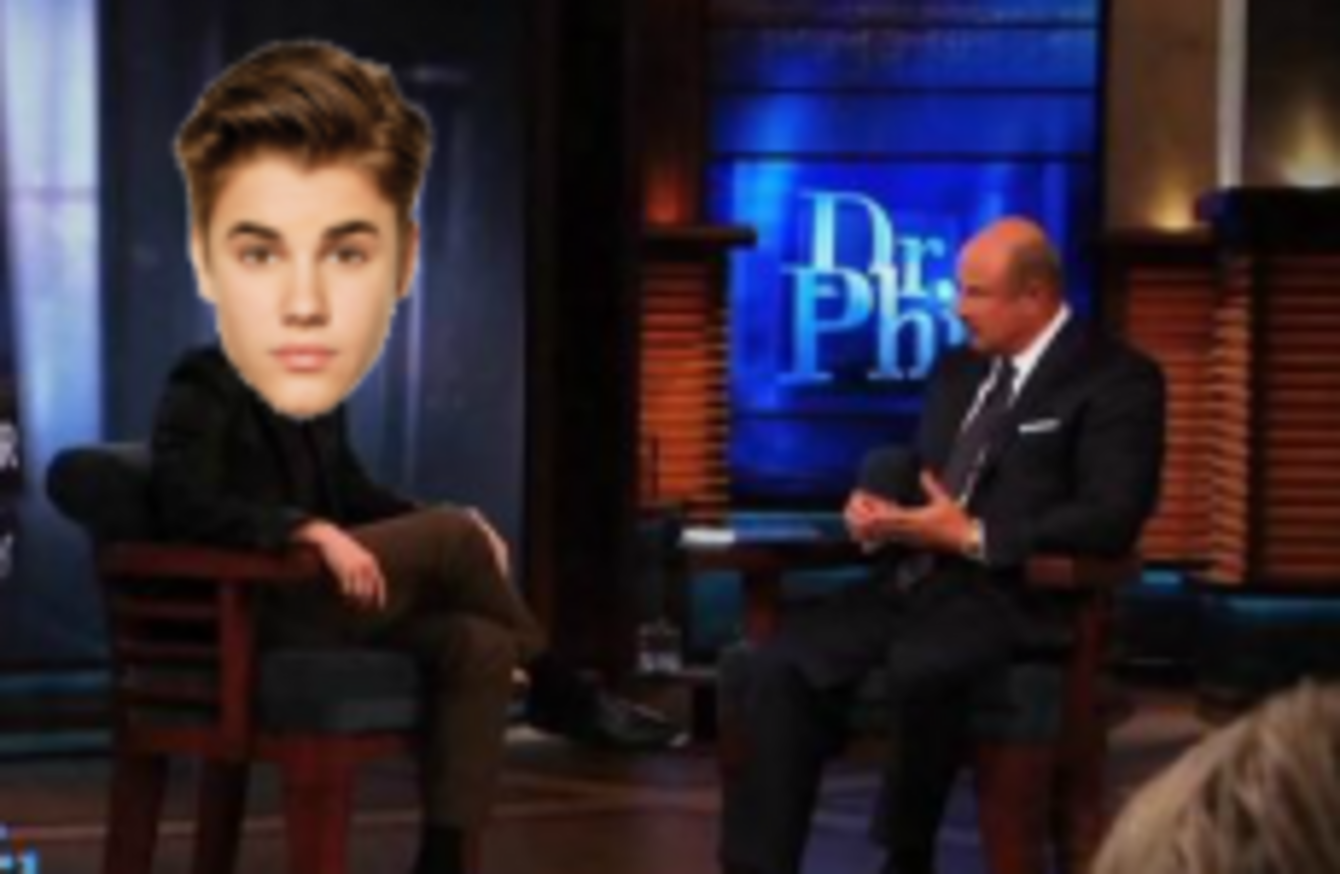 EVERY WEEKDAY MORNING, DailyEdge.ie rounds up the best of the day's celebrity dirt – from the top to the very bottom.
Dr. Phil has been doling out the unsolicited advice to Justin Bieber. Oh thank God. The troubled teen millionaire has obviously been in a spot of bother recently so Big Phil himself decided to give his two cents on the situation during an interview on the Letterman show yesterday.
He had a lot to say, including blaming the teen's staff as it's their job is to not let him be stupid, as well as suggesting that Bieber should get a part time job. Errr… Watch the preachiness within.
Source: Late Show with David Letterman
But Phil isn't the only one who thinks they can guide Bieber in the right direction, Miley is also getting in on the action. 
Speaking on the Tonight Show with Jay Leno, Miley said
You've got a lot of money. Pay people to make sure you don't get in trouble, and party at your house. Buy a house, and add a club to it.
FOOLPROOF.
And, just to be clear, you won't be seeing a Miley mugshot yet.
"I'm doing a lot of s***, but I'm not doing anything illegal – so that's alright. Everything I do is legal in California." (Daily Mail)
Leno also showed us Miley's first ever television appearance when she crashes the stage during an interview with her Dad Billy Ray, and it's actually quite adorable. Oh how times have changed.
Tongue nice and hidden.
Source: The Tonight Show With Jay Leno
Finally, Shakira and Rihanna have released the video for their duet, Can't Remember to Forget You. It's a bit racy, our NERVES.
Source: shakiraVEVO
And the rest of the day's dirt…
Michael Fassbender is looking very manly on the set of Macbeth (Daily Mail)
Rita Ora says she's 'homeless' (The Mirror)
Aaron Paul wanted to kiss Bill Murray when he met him. We would too, Aaron (Daily Mail)
Every celebrity in the actual world sent Ellen a happy birthday video, and here's but a few (YouTube)
An uncanny Kanye West look-a-like has been found. It just happens to be this woman's knee. Yeah, we know.