SO THE WORLD is burning up.
EveningStandard EveningStandard
Well, that's not terrifying at all…
There's quite little that we can do individually to halt climate change but this year when you head to festivals, have a little think about the plastic in your make-up bag.
Specifically, the tiny bits of plastic we all stick onto our faces and every available surface.
G L I T T E R!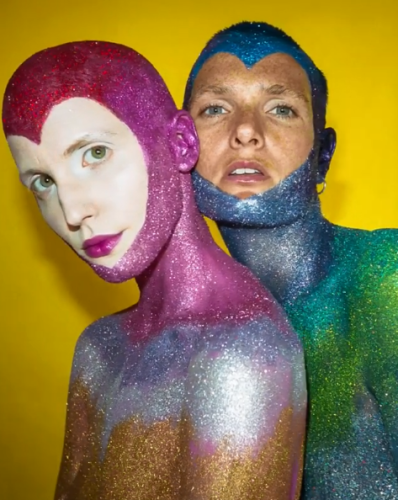 instagram / discodustlondon instagram / discodustlondon / discodustlondon
I have to admit, I was shocked too when I realised that glitter was made of plastic. I had never given it much thought and every year at Irish festivals I would bring an industrial size glitter tub with me to smear on everyone around me.
Tinkerbell had nothing on me.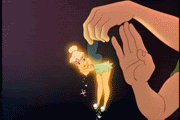 giphy giphy
Actual footage of me in the shower shaking myself off on the Monday after a festival.
But this year, after being an eco guardian at Body & Soul, I was shocked to learn that scientists are recommending that we ban my beloved glitter because of its environmental impact.
The majority of the glitter we use is made from plastic and the minuscule size of its particles makes it a potential ecological hazard, especially in the oceans.
The 'microplastic' size of glitter makes it an appealing food for many animals, particularly aquatic life, that can be lethal for them. The plastic also goes up the foodchain and so can end up inside the sea food and delicacies that we humans consume.
One study said that a third of UK-caught fish contain plastic.
So if this news is scaring you, but you still love looking like an absolute queen at festivals, then never fear as there is a solution…
Biodegradable glitter!
giphy giphy
So with Longitude on next week, get ordering these glitter packages this weekend.
1. Eco Glitter Fun
A company with the words 'eco' and 'glitter' and 'fun' is like a name generation of all my favourite things.
Eco Glitter Fun Eco Glitter Fun
Eco Glitter Fun Eco Glitter Fun
The company have two sets that you can buy – a gold/silver collection and a rainbow one.
Comes in a very cute re-usable bag also. <3
2. Glitterlution
It's apparently the largest range available online with more than 350 glitters. Their collections are really vast and you could get lost on their website.
I particularly like their blends such as Diva Fever.
Glitterlution Glitterlution
and Flamingo, which are both available for £2.99.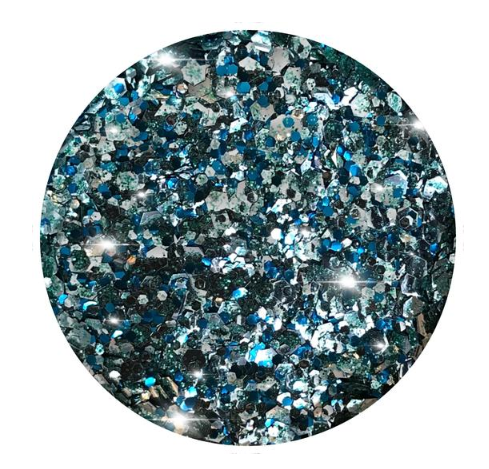 Glitterlution Glitterlution
Along with standard glitter pots and bottles, they also have beautiful fine powders for your nails and lips.
glitterlution glitterlution
3. Disco Dust London
There's a kaleidoscopic choice of colours – 22 in fact – to select from, and all very reasonably priced.
DiscoDustLondon DiscoDustLondon
instagram / discodustlondon instagram / discodustlondon / discodustlondon
4. Sleek Makeup Glitterfest
This is available to buy in Boots for €6.49 and comes in 5 colours: gold, silver, copper, blue and pink.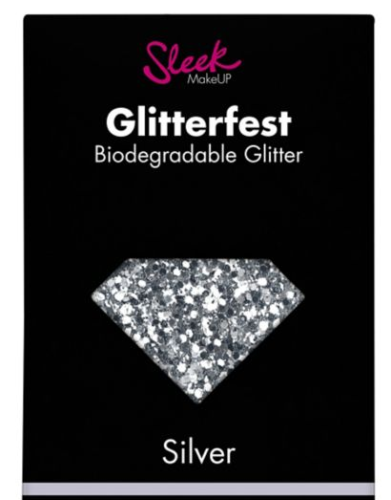 Glitterfest Glitterfest
5. MUOBO (Make Up Or Break Up) Bio-Glitter
This beautiful collection comes in over 30 flamboyant colours and as fine or chunky glitter, with the pots costing £4.00.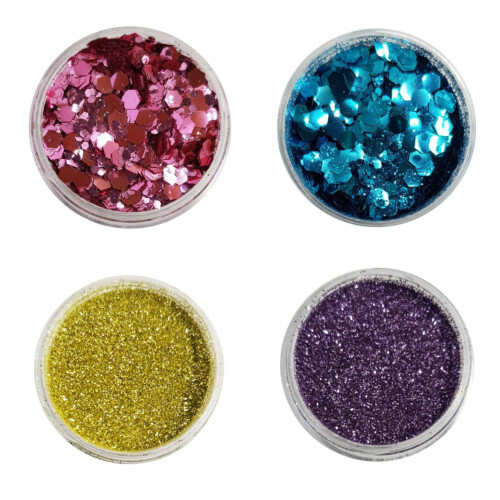 bioglitter bioglitter
Not to be depressing, but individual action can only go so far in helping the environment and ourselves.
In order to halt climate change, collective action and grass-roots organisation is needed as successful campaigns like Repeal/Together for Yes demonstrated. So pester your local TDs, Councillors, and companies to have policies that are environmentally sound.
DailyEdge is on Instagram!