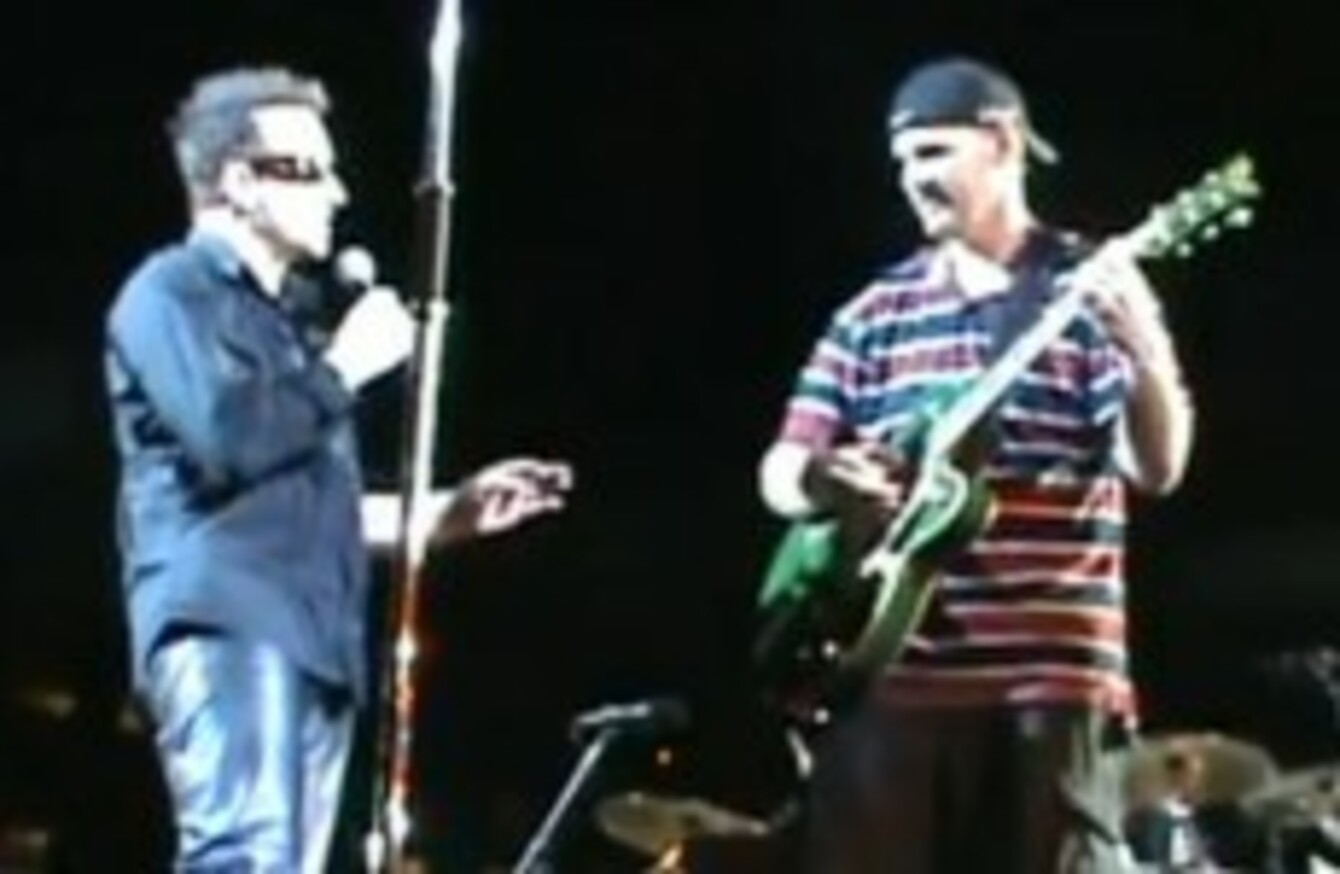 A BLIND MAN who was invited to play onstage with U2 at the weekend and told to bring a band guitar home said he asked Bono: Are you serious?
Susan Falvella Garraty interviewed U2 fan Adam Bevell for The Irish Echo about fulfilling "his wildest dream" on 4 July. Bevell, who has lost most of his vision to a condition called retinitis pigmentosa, said that he was delighted to make it into the front row of the U2 gig in Nashville, Tennessee. He attended with his brothers-in-law who wrote a sign for him to hold up that read: "Blind Guitar Player, Please Bring Me Up!!"
Bono and the Edge took Bevell at his word and at the end of the concert sent security officials down to escort him onto the stage. Bono gave Bevell his guitar and Bevell played All I Want Is You for his wife Andrea and their four children in Arizona.
The Vancouver Sun reports that Bono told the crowd: Dude's gonna play some guitar?
Then, when Bevell left the stage, Bono told him to keep the guitar – rare green Gretsch Irish Falcon.  Bevell said: "Are you serious?"
It seems he was. Here's the video to prove it: