YOU CAN'T ESCAPE him. The big GB. Fans are disappointed, and basically want everyone to know about it.
You don't care though. At all.
Right, right, relax.
Here's how to sanitise your social media feeds.
Start with your browser
Word Filter is an excellent chrome extension that will replace a word of your choosing with another of your choosing.
We recommend "garth brooks, garth, cowboys, pink feather boas, concerts, croke park, friends in low places, five nights" to start you off.
Just replace them with puppies or kitties and be SERENE.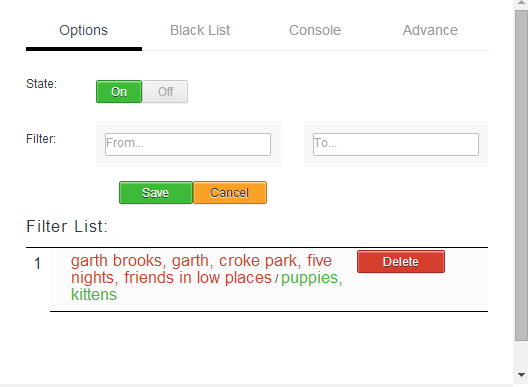 Twitter
Larry Filter will not get rid of your Tweets, but make them opaque. Perfect if you're worried about missing anything, but still don't want it IN YOUR FACE the whole time.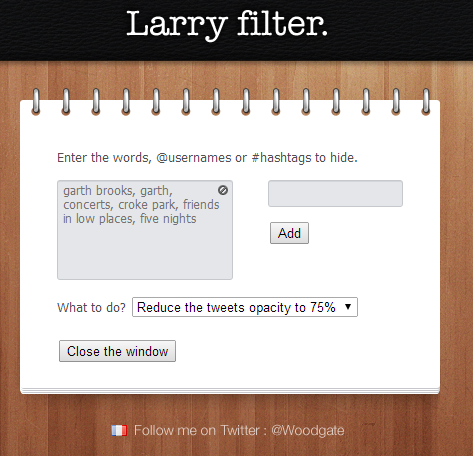 Twivo is another option, originally an extension to block TV spoilers. It will simply shade out any mention of the cowboy-cowboy himself, but won't get rid of photos unfortunately.
Just add in the phrase you want to block and hit Play. Viola, annoying Garth Brooks fan.

Facebook
Get rather allows you to get rid of annoying photos on your Facebook feed, replacing any mention of Garth with photos of cute puppies or cats, basically any Instagram feed you chose.
And we all breathe a sigh of relief.
OR check out this non-Garth Brooks fun from DailyEdge.ie. YOU'RE WELCOME.