PA Archive / Press Association Images PA Archive / Press Association Images / Press Association Images
TODAY, BOB DYLAN won the Nobel Prize for Literature.
In awarding the prestigious prize to the singer-songwriter, the Nobel foundation praised Dylan for "for having created new poetic expressions within the great American song tradition".
Among those "new poetic expressions" that Bob Dylan is responsible for? A little song called Wagon Wheel, otherwise known as one of Ireland's most beloved tunes.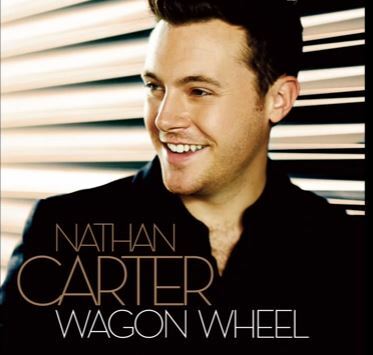 Nathan Carter / YouTube Nathan Carter / YouTube / YouTube
Seriously.
Explain yourselves.
Wagon Wheel as we know it has its roots in a Bob Dylan song recorded in the 1970s for the film Pat Garrett and Billy the Kid. The song itself was never finished or released, but a bootleg copy did the rounds and it was subsequently christened Rock Me Mama by fans.
Here's Dylan's rendition of the song.
TheAdultsswimer / YouTube
As you can hear, the chorus is still virtually the same as the song we all know and love.
So how it become the song we know and love today?
Old Crow Medicine Show, a bluegrass band, began performing it back in the 1990s after they rewrote the verses.
As band member Critter Fuqua explained to the Island Packet:
I'd gotten a (Bob) Dylan bootleg in like ninth grade and I let (band co-founder) Ketch (Secor) listen to it, and he wrote the verses because Bob kind of mumbles them and that was it. We've been playing that song since we were like 17, and it's funny because we've never met Dylan, but the song is technically co-written by Bob Dylan. What's great about "Wagon Wheel" is that it has grown organically.
It grew in popularity through word of mouth and in 2013, country singer Darius Rucker recorded a version.
And that's when it really took off.
DariusRuckerVEVO / YouTube
Rucker's version was a massive crossover hit and even reached number 15 on the Billboard Hot 100. As of writing, it has over 81 million views.
So how did Nathan Carter get his mitts on it?
Nathan Carter actually recorded the song in 2012 and even made this video featuring him frolicking on a beach.
Aisling Fee / YouTube
And since then, it's become one of Ireland's most beloved songs.
It's the song of pre-drinks…
A Coppers favourite…
Not to mention a favourite of Mams…
And a source of neighbourly strife.
Belfast Telegraph Belfast Telegraph
To think we have Bob Dylan to thank for it all
Imagine those sweet, sweet Wagon Wheel royalties, though. What a man.
AP / Press Association Images AP / Press Association Images / Press Association Images
Rock me Mama like a wagon wheel…
DailyEdge is on Snapchat! Tap the button below to add!