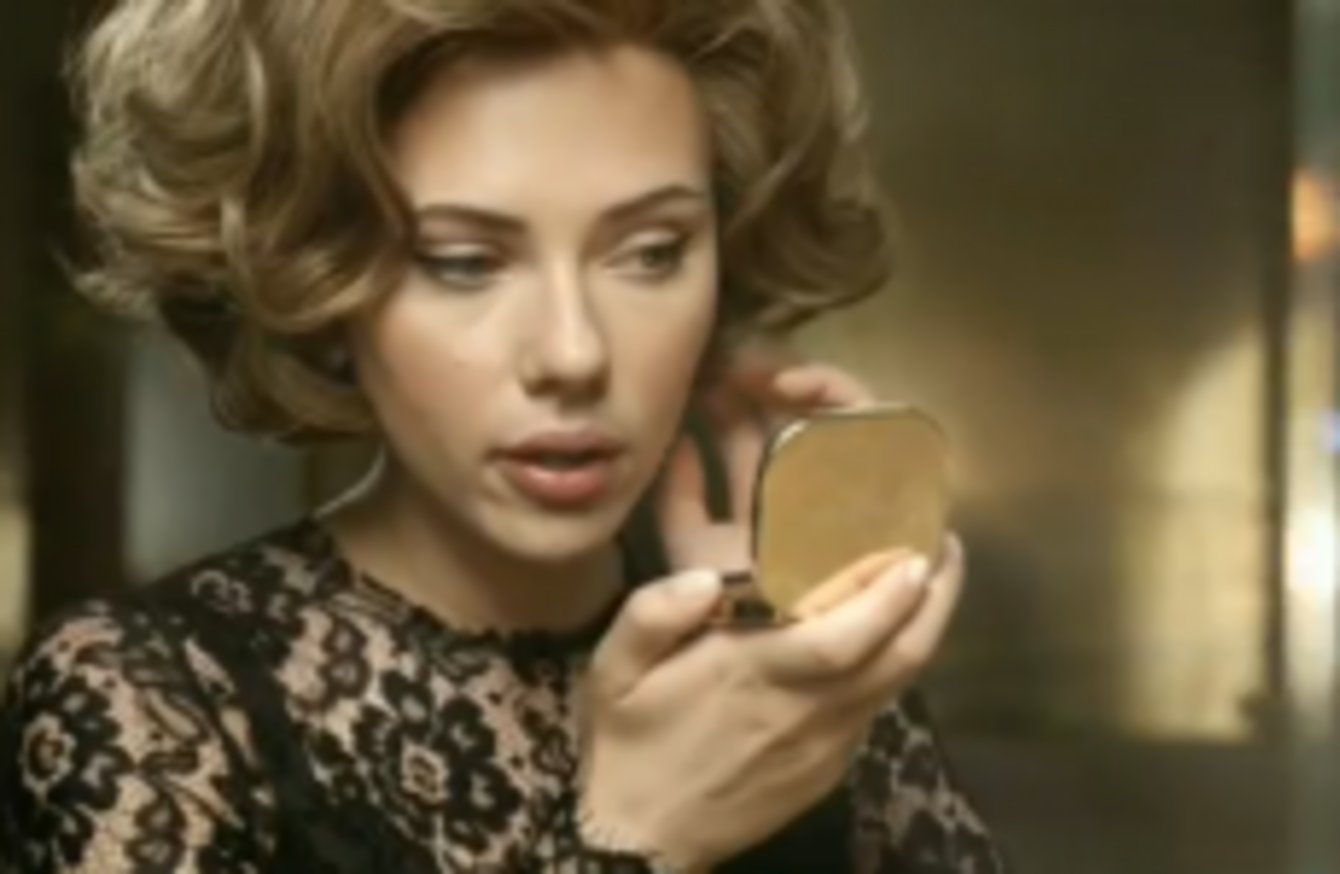 Image: YouTube
Image: YouTube
CHRISTMAS. A TIME when hordes of men wander the streets frantically, desperately clawing at shelves of feminine goods.
Essentially, it's a killing field for perfume manufacturers. So is it any surprise that they stalk our airwaves like prides of musk-scented hyenas, ploughing money into primetime advertising?
This festive season, two titans of smellvertising go head to head for the first time.
In the red corner, Brad Pitt's nonsensical ad for Chanel, released this year.
In the blue corner, Scarlett Johansson's nonsensical ad for Dolce & Gabbana, released in 2011 and now back on our screens.
Let's review before the voting:
Brad Pitt
YouTube/CHANEL
Vibe: Black and white, vaguely retro, harking back to a golden age of jet-setting celebrities floating on an ether of fragrance. Oh, and being in love.
Length: 30 seconds
Scarlett Johansson
YouTube/dolcegabbanachannel
Vibe: Sepia, vaguely retro, harking back to a golden age of Hollywood divas being remote and inaccessible and sexy. (Not falling all over the place in front of the paparazzi and then going to rehab).
Length: 1m 23s
So now. Which one makes you want to claw out your own eyes with a spritzer bottle more?