EVERY WEEKDAY MORNING, DailyEdge.ie rounds up the best of the day's celebrity news from the top to the very bottom. 
Kerry Katona claims that Vicky B was a pal to her after her split with Brian McFadden. Who'd have thought? Do these two ever go for a few wines? Can we come?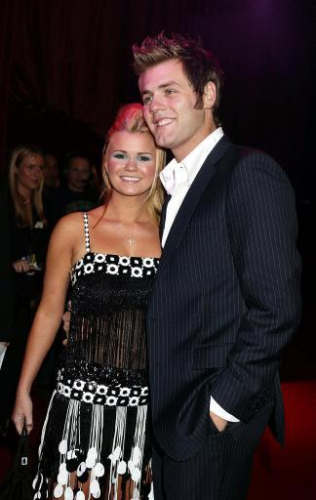 Suzan Moore / EMPICS Entertainment Suzan Moore / EMPICS Entertainment / EMPICS Entertainment
Kerry was famously married to Brian before they split in 2004, they have two children together. In her new! magazine column, Kerry wrote about Victoria's friendly check in after the breakup. 
When Brian and I split, she called me to wish me luck. 
The Rebecca Loos scandal had just happened, yet she got my number and made the gesture. It was a sweet thing to do. I'm not sure she'd remember it now, but I still have a lot of respect for her.
She then went on to suggest her daughters begin dating Victoria's sons, scrapping the prenup first of course. Keep her classy, Kerry. 
Vogue Williams is excited to experience her first Mother's Day. Aren't we all?  
Little Theo was born in September, and is the first child of Vogue and her husband Spencer Matthews. So how is she going to spend the big day? 
Going mad on the cocktails? Ignoring everyone for the day? Feasting on chocolate, heading out with the girls, and eventually gorging on a spice bag in the taxi home? No, she's planning on having a quiet lunch with Spencer and Theo.
Oh, alright then. Speaking to Hello! magazine, she said: 
It sounds so boring, but it's my perfect day out… I tried to have my first Mother's Day last year, when I was pregnant, but Spencer was like: 'You're not a mother yet.'
Ok he has a point though. 
The latest trailer for the new series of Keeping Up With the Kardashians has been released, and it's so dramatic. The new series of course shows Khloe finding out the news that her baby daddy Tristan Thompson was allegedly spotted cheating with family friend Jordyn Woods.
Look, we know you've read all about this, so just look at the trailer and prepare yourself for March 31. 
Scandal. 
The rest of the day's dirt… 
DailyEdge is on Instagram!