EVERY WEEKDAY MORNING, DailyEdge.ie rounds up the best of the day's celebrity dirt – from the top to the very bottom.
#DRUNK AT THE BAR: What does Brian McFadden do when he's getting loose?
Gets drunk and sings Westlife songs at karaoke of course! (Holy Moly)
Brian just kicked off his tour and after one of his high powered concerts he retired to Glasgow University Union and sang some of the old hits for the crowd of students.
YouTube/mrholymoly
At first we thought, fair play to him, he's having the craic.  Then he threw a tantrum and said 'I don't like this one, fuck this one let's do something else…'  Doesn't Brian know that the worst thing you can do at a sing song is start a song and stop before you finish it?
#FAST LOVE:   George Michael has a bit of a rough past when it comes to road safety (remember his run-in with Snappy Snaps?) and it would appear that rough past is becoming his present.
This is a little hard to get your head around, but last Thursday George was involved in an accident, there weren't any details at the time but it turns out he fell out of a car which was moving at 70mph on the M1 motorway.
A motorist has told the Mirror that he was 'lucky he didn't die' as cars swerved to avoid him.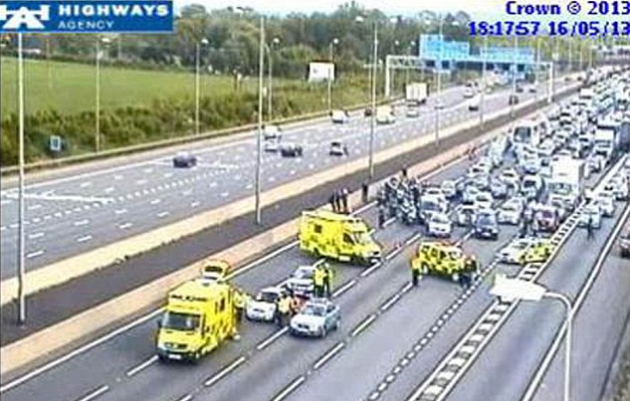 The Highways Agency
Apparently he was trying to open and close the door as it hadn't closed properly initially.  Probably best not to attempt that kind of craic on the motorway buddy!
#ZUH? Topshop heiress and shoe designer Chloe Green has a bit of a penchant for being part of an odd couple it appears.
First, she popped up on Made in Chelsea as Ollie Locke's girlfriend (there they are below), then suddenly she was dating J-Lo's ex-husband Marc Anthony, and now, apparently she's 'growing close' to Chris Brown. (The Mirror)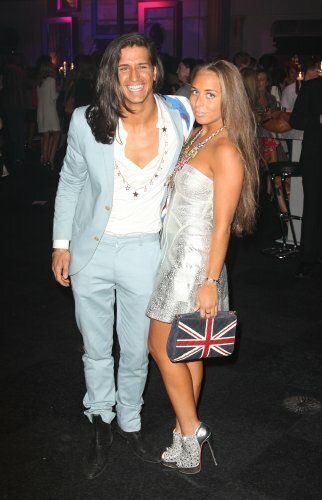 Dominic Lipinski/PA Archive/Press Association Images
We're taking this with a pinch of salt, but according to the report Rihanna is keeping a very close eye on things.
AH.  HERE.
And the rest of the day's celebrity dirt…