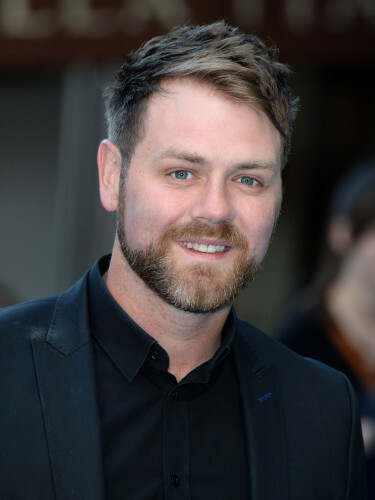 Doug Peters Doug Peters
BRIAN MCFADDEN'S TWITTER account posted a series of furious tweets last night, threatening to 'strangle' a Twitter user who mocked the star's career.
It all started when the former Westlife singer's Twitter account posted this pic from Channel 4 reality show The Jump, in which he's taking part.
Then, Twitter user @bryonywhiting took the opportunity to make a crack about his career prospects.
McFadden's Twitter account did NOT react well.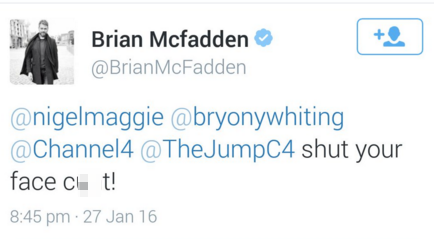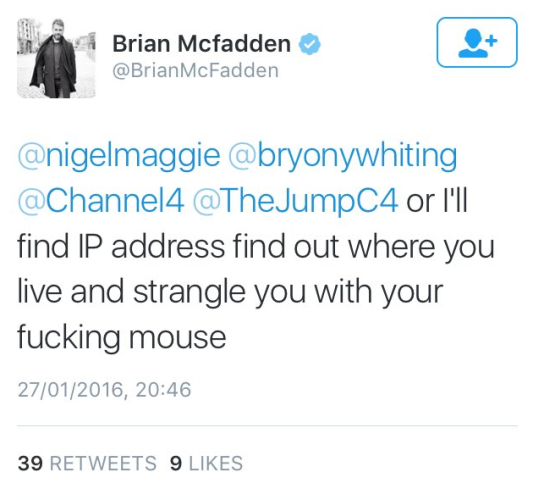 It's not known who was in control of the account at the time.
But the row really spiralled from there, as the account posted a tweet mocking another user for "working in Tesco and shopping at Lidl".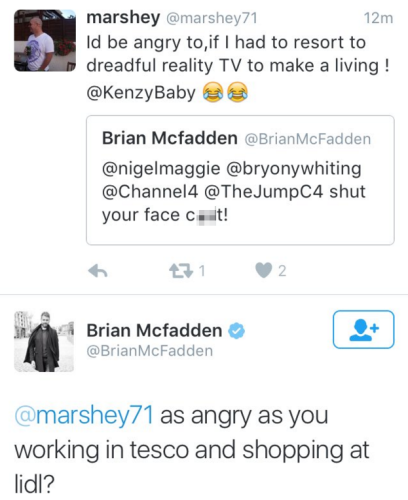 It wasn't pretty at all. All the tweets have now been deleted.
McFadden recently announced his split from wife Vogue Williams. However, the pair have apparently remained amicable, even appearing in public together.
There was an immediate reaction to the spat on Twitter. But this probably says it best.
A representative of McFadden's management company told DailyEdge they "won't be commenting" on the row. DailyEdge has also contacted the star's publicity firm for comment.