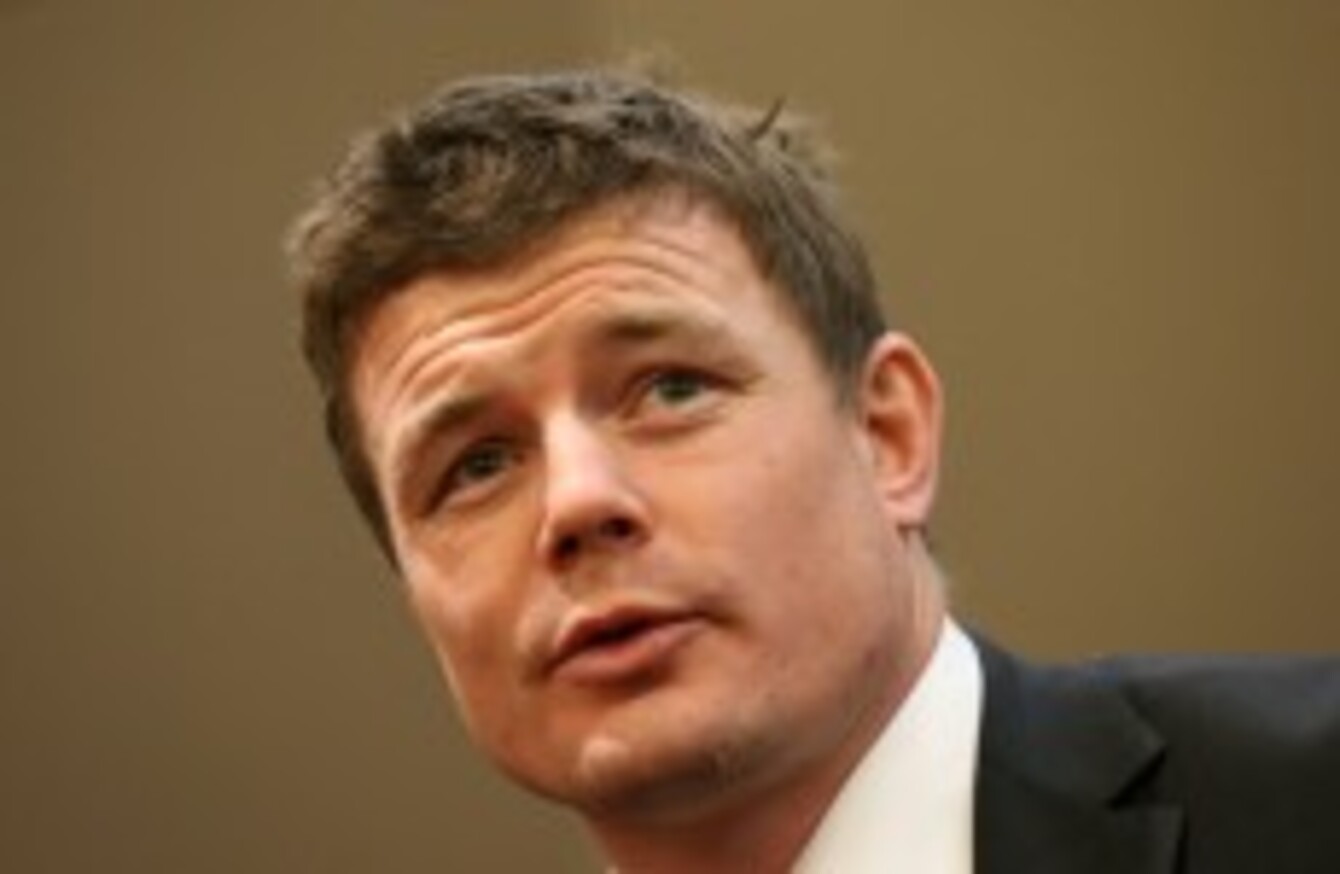 Image: Billy Stickland/INPHO
Image: Billy Stickland/INPHO
JUST WHEN YOU thought you couldn't like Brian O'Driscoll any more, along comes something like this.
He called the Ray D'Arcy Show on Today FM this morning, just because he heard one of his fans on air and wanted to give her a hand.
Massive BOD fans Niall and Michelle had contacted the show with a story about O'Driscoll's final Ireland game at the Aviva last Saturday.
Niall emailed that they had gone to the game and found out where the team dinner was taking place. Michelle "was hoping to get to meet her hero after many failed attempts", so they headed to the hotel and met lots of the players.
They never found BOD, and figured that he'd left early. But they had a wonderful time and got loads of photos which they threw up on Facebook. And then:
I got a call earlier from my mate graham that is in this pic. He told me to open up the pic and zoom in over Michelle's head… I did and to my horror it's BOD!!!!!So technically she did get her pic taken with Brian .. But how do I tell her he was right behind her when I took this picture.. How did he get out by us!!!!
The photo is here. And yes, it's BOD…
… who then rang the show, live on air, to say hello to his fan. He told Michelle:
We're literally preparing to have some breakfast now, a late breakfast, and we heard you up there so we just said we'd give you a quick call and say hi. I'm sorry I missed you on Saturday! I didn't vanish off early – I was the last one on the bus.I hope you had a good day. I had a good one.
He added: "We'll have to sort out the picture another time." Then (we guess) just went back to his bacon and eggs.
HERO.