TEMPERATURES IN Britain are expected to mirror those of North Africa during the month of June, as the country prepares for a heatwave.
But proof, if any were needed, that life isn't fair comes in the form of a warning from Met Eireann that temperatures here will be "well below normal for this time of the year".
"Well below normal"
Later today and tomorrow will see the best of the Irish weather for the foreseeable future, with temperatures hitting a marginally balmy 19-23 degrees.
However, on Saturday "the winds will turn northeasterly in direction and this will bring a drop in temperatures", down to a chillier 16 to 20 degrees.
By Sunday, they're expected to have fallen again to between 12 and 16 degrees. And on Monday the trajectory continues, with Met Eireann warning it will be "cooler again .. by about a couple of degrees, although the weather is mostly dry." The outlook for next week  - yep, you guessed it – "continues to get cooler".
Britain braced for sunshine… and more sunshine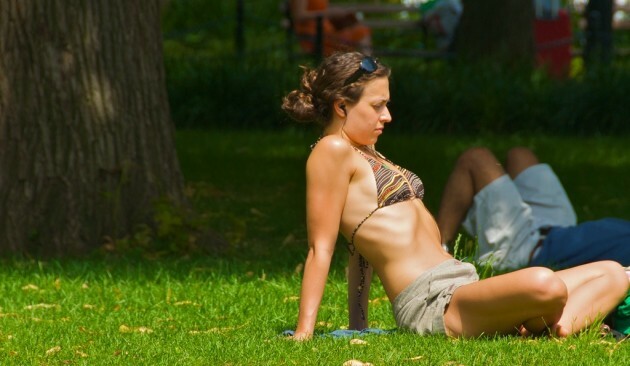 Britain, meanwhile, is braced for a "bumper dose of sunshine" starting today, the Mail brags.
The Telegraph adds that Britain has been advised to expect the hottest temperatures for five years, with temperatures this weekend exceeding those of Casablanca, Majorca and Istanbul.
But it's unlikely to prove a month of uninterrupted sunshine in Britain, with thundery showers on hand to spoil more than one barbecue plan, and temperatures due to drop slightly next week.