ALTHOUGH SHE IS often pictured with a puss on her face, Victoria Beckham is actually quite far from being a sourpuss.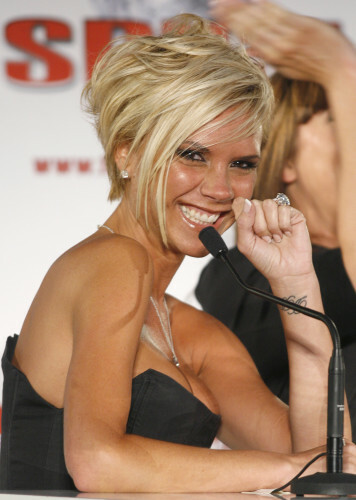 Doug Peters / EMPICS Entertainment Doug Peters / EMPICS Entertainment / EMPICS Entertainment
To celebrate 10 years of her eponymous fashion brand, the singer-turned-designer has landed the October cover of British Vogue, and has decided to poke some fun at herself too. To accompany her interview and covershoot, Victoria also shot a behind-the-scenes video.  
Wearing a white robe emblazoned with her initials and with a white towel wrapped around her head, Victoria is asked by the video's director what she's doing at Vogue.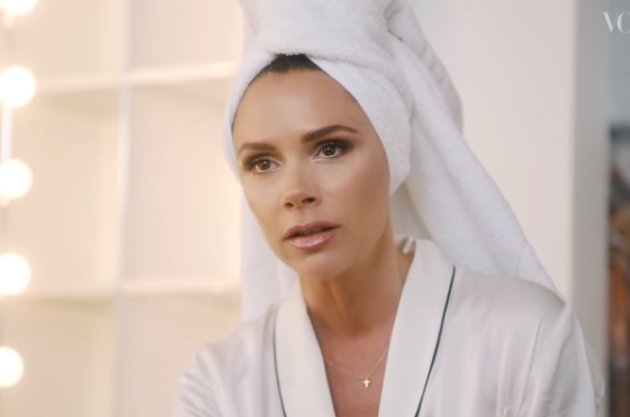 British Vogue British Vogue
In her typical deadpan demeanour and pouty Essex voice, Victoria explains:
Today, we're here at Vogue and we are shooting a cover story celebrating the rich and inspiring history of…of one of the most enduring style icons of all time. Me. Victoria Beckham.
In the ensuing shots for the fashion bible's video, Victoria is shown taking the proverbial out of her former style choices. 
She's pictured wearing this, ahem, classy Roberto Cavalli number.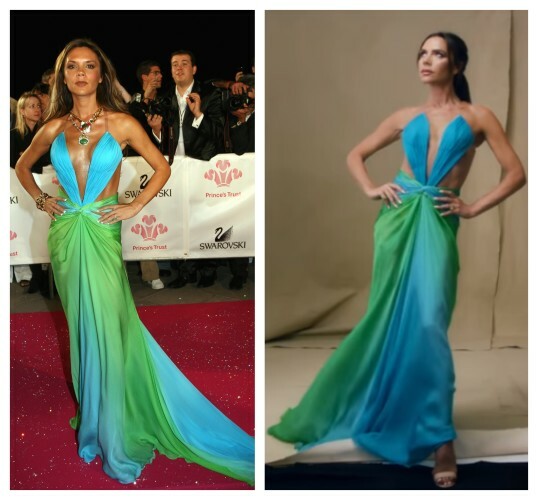 Marco Piovanotto / ABACA/PA Images Marco Piovanotto / ABACA/PA Images / ABACA/PA Images
What's that saying?
Blue and green should never be seen…particularly when your skin has been spray painted a shade of tangerine usually only reserved for, well, tangerines? 
Victoria peaced-and-pouted her way through the shoot like a spice pro.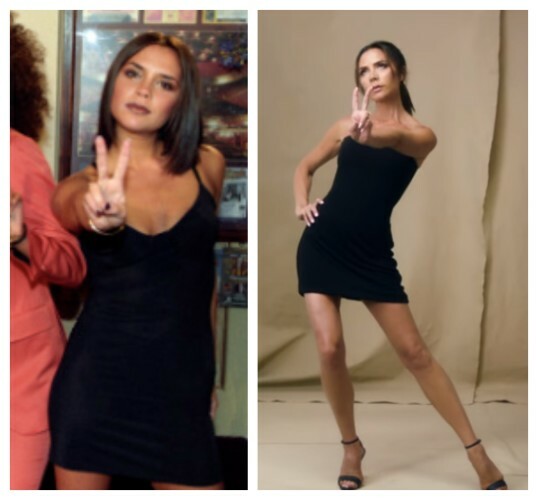 British Vogue British Vogue
Can you even tell which picture is 1998 and which is 2018? 
Victoria even put on the infamous latex catsuit that caused David to request that his agent to set him up on a date.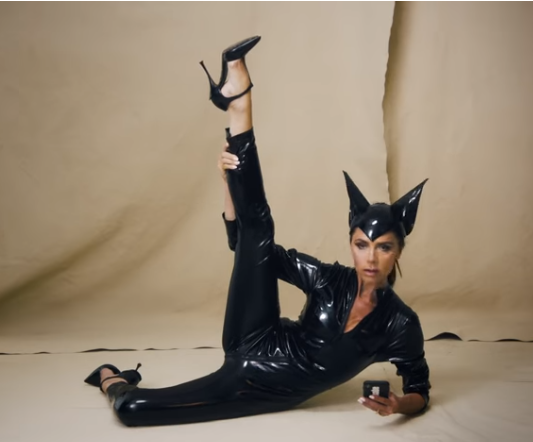 British Vogue British Vogue
Victoria also allows celebrity make-up artist Charlotte Tilsbury to take creative licence with her face. Charlotte explains in the video that she's gonna go for a 'little bar of gold sun-kiss on the skin'. 
British Vogue British Vogue
At the end of the video, Victoria even pokes fun at her singing ability, or lack thereof, by speaking into a microphone as she pesters the video's director:
Hello, 1, 2, Issac, Can you…Can you hear..Can…Okay, Okay. 
She explains why she is paranoid about being heard:
It's just I've had a really, sort of, bad experience with microphones.  You know most of the time they were either turned off or turned down really low so you couldn't really hear me, so I suppose I wanted to make sure that you could hear okay.
You can catch the whole video below or follow the link here:
DailyEdge is on Instagram!