BRITNEY SPEARS HAS been gifting us with fragrances since 2004 and her latest offering will be her 24th (!!!!) perfume in 14 years. She just never stops does she?
What's special about this fragrance is that it's called 'Prerogative' which is obviously a throwback to her cover of Bobby Brown's 1989 hit 'My Prerogative'.
BritneySpearsVEVO / YouTube
What's even cooler is that the fragrance is going to be gender-neutral. She made the announcement on her Instagram with the tagline 'A fragrance for all' which got her fans very excited as you can imagine.
Speaking to People Britney revealed that she wanted people to enjoy the fragrance and hoped they'd find it 'empowering'.
The fragrance is really good, but the name is very cool because it's empowering. It's [about saying], 'I'm going to what I want to do and be happy in that moment and not worry about what people think."
The important question though is what will it smell like? According to Brit it'll have notes of espresso foam, amber wood and pink pepper which sounds like one hell of a cocktail. What does that say?
It's [about] saying, 'This is what I'm going to do without — any judgments.'"
Because as Britney says herself, 'that's my prerogative'.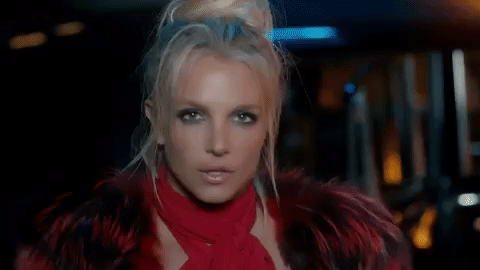 GIPHY GIPHY
DailyEdge is on Instagram!