CRITICS ARE ALREADY predicting Oscar buzz for Saoirse Ronan's new film, Brooklyn, directed by Irish filmmaker John Crowley.
Based on Colm Tóibín's novel about a young Irish woman who moves to America to start a new life, Brooklyn premiered at the Sundance Film Festival last week to rave reviews.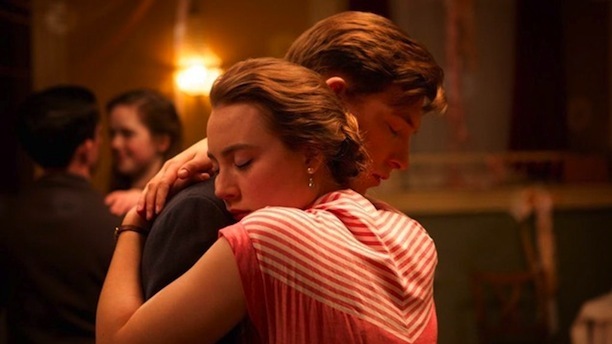 Hanway Films Hanway Films
The film was snapped up by Fox Searchlight for $9m in the biggest deal of the festival.
In fact, it has been so well-received that Variety has already placed it among the top Oscar contenders for 2016. Yes, really.
The magazine's film editor Ramin Setoodeh writes that Saoirse Ronan gives a 'career best' performance:
Ronan, who was previously nominated for 2007′s Atonement, will almost certainly be back at the ceremony next year. The Academy loves a good cry, and Brooklyn hits the sweet spot since it checks three important boxes: It's a tearjerker, it's a period piece and it features a lot of accents. The film will likely compete in top categories like Best Picture, Best Director (John Crowley), Screenplay (Nick Hornby) and Costume.
If this sounds crazy to you, hear him out – Setoodeh correctly points out that two of this year's Best Picture nominees, Whiplash and Boyhood, were similarly feted at last year's Sundance festival.
Brooklyn also stars Julie Walters, Jim Broadbent and Domhnall Gleeson – the release date is yet to be announced.