SICK OF PEOPLE putting their filthy paws in your Nutella? Now no one can have any doubt that it belongs to you.
Instagram / officialbrownthomas Instagram / officialbrownthomas / officialbrownthomas
As of today, Brown Thomas in Dublin are doing personalised Nutella jars. Squee!
The homewares department now features a stand where for €5.50, you can have a jar of the precious brown stuff adorned with the name of your choice.
They've decorated the place with a Kardashian-themed pyramid (sorry, Rob Kardashian, You're not included).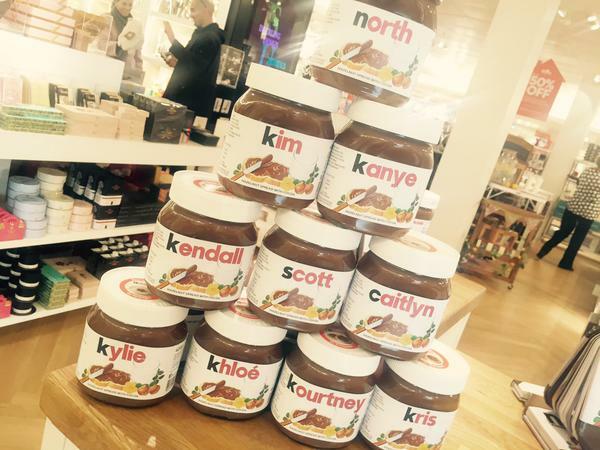 Twitter / @brownthomas Twitter / @brownthomas / @brownthomas
For an extra €2, you can get yourself a fancy gift box, too.
People are already going mad for it:
The perfect Christmas gift for the chocolate addict in your life, no? Even if that's yourself…