BRUCE SPRINGSTEEN HAS written an open letter, but not to Miley Cyrus, despite her possibly soiling the title 'Wrecking Ball' for many.
No no, to mark the end of his Wrecking Ball world tour–which wrapped up last month having started in March 2012–the boss posted a lovely letter to his fans on his website, thanking them for their support.
Brucie played four dates in Ireland in July, enjoying the local sights while he was at it, so we're gonna go ahead and assume that this letter is for us and us alone.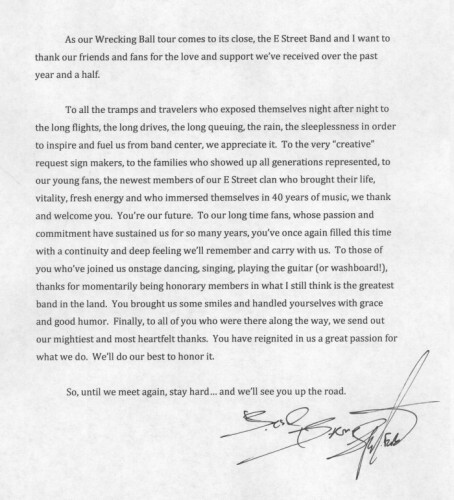 Brucespringsteen Brucespringsteen
Click here for larger version.
A video accompanied the letter, featuring a stage dive or two from the very sweaty boss.
Bruce Springsteen